Tanki Online is a 3D browser based tank game built on Flash. Players can customize their tank's gun, tracks, and paint job. Tanki Online is easy to pick up and play, but offers full keyboard controls for a precise third person shooter experience.
Publisher: Tanki Online LLC
Playerbase: High
Graphics: High
Type: MMO
EXP Rate: Low
PvP: Open
Filesize: N/A
Pros: +Keyboard controls allow for precision in combat. +Varied track, turret, and paint options. +Large, international playerbase.
Cons: -Limited customization options. -Very basic gameplay, not much depth. -Limited game modes.
Overview
Tanki Online Overview
Tanki Online is a Flash based web game that's easy to jump into. Players control their tank with WASD, Z, X, and the Space bar. The graphics are a bit blocky, but still impressive for a browser game. Tanki Online uses a lobby system and supports up to eight players per match. There are two game modes: Deathmatch and Team Deathmatch. The room creator can further set time and kill limits. The game is not as in-depth as the client based World of Tanks, but is easier to pick up and play.
Tanki Online Screenshots
Tanki Online Featured Video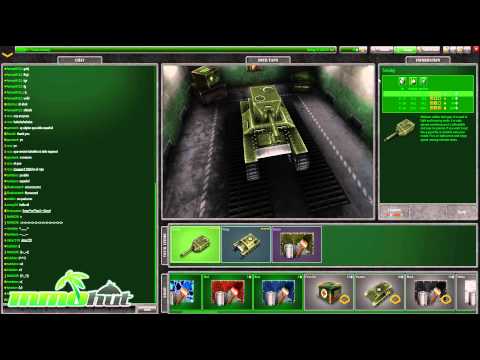 Full Review
Tanki Online Full Review
Coming Soon…
Screenshots
Tanki Online Screenshots
Links
Tanki Online Links
Tanki Online Articles