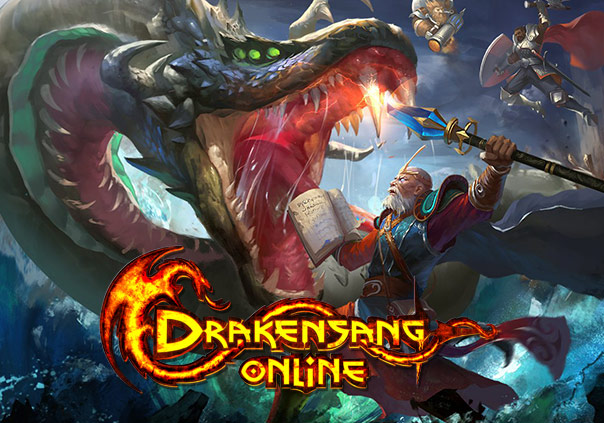 Drakensang Online is a free-to-play fantasy themed MMO version of the PC game called The Dark Eye: Drakensang. The original series created by Radon Labs is based on the German tabletop RPG hit with the same title. Today, it's still acknowledged as a favorite among D&D fans and gamers alike. In this revised edition players join the fight against the dark realms and its inhabitants invading the lands of Grimmagstone to Shorefolk. Similar to the classic Diablo 2 or Runes of Magic heroes have to explore various dungeons and kill off hordes of monsters. Embed powerful spells into weapons for additional strength in battles and challenge others in the PvP Arena to showcase your skills. There are two primary classes that players can choose from are Dragonknight and Spellweaver.
Classes:
Dragonknight – Armed with an assortment of heavy artillery these knights are ready for war. This class of fearless warriors has incredible strength. They drink the blood of magical dragons for an edge on the battlegrounds. Rage and sheer skill is their secret to victory.
Spellweaver – These mages tap into the elements and their own spiritual powers to destroy opponents. They have high levels of intellect which aids them in mastering some of the most difficult spells that have been passed down through the centuries. Mana and various enchantments make Spellweavers worthy rivals or allies.
Ranger – Rangers are not only outstanding archers, but are also apt at melee. Their style is characterized by dynamics, as they stay constantly in motion. They choose their targets from afar, first weakening them with arrows and then striking them down in close combat with their blade bow.
Steam Mechanicus – Steam Mechanicae are Dracania's most skilled craftsmen. Their outstanding inventions, such as fully loaded firepower and rocket packs, make them one of the most dangerous and versatile opponents.
Status: Released
Release Date: Aug 09, 2011
Business Model: Free to Play
Developer: Bigpoint Games
Publisher: Bigpoint Games
Category:

Stand-alone

Genre(s):

3D, MMO, RPG, Fantasy

Platforms:

PC


Editor's Score: 3/5

Pros:

+ Great graphics for browser
+ Multiple dungeons and mode variations
+ Fast paced combat
+ Challenging enemies

Cons:

- Lots of grinding
- Limited character customization
- Small selection of shop items





Description: Drakensang Online is a 3D fantasy themed browser hack-n-slash style MMORPG that's loosely based off of the popular PC game series known as The Dark Eye. Players must embark on a mysterious adventure in a medieval land that is corrupted by evil.
For the very first time, Playniac's card battler will be able to be played via the popular chat client, Discord.
by Ragachak
The game may look simple, but the turn-based battles, pvp system, and city management aspects help it stand out as a truly unique game.
by Guest
Nexon Korea brings more holiday cheer with the "Tower of Dawn" update for Fantasy War Tactics as well as holiday events.
by MissyS