Dungeon Fighter Online announces Thief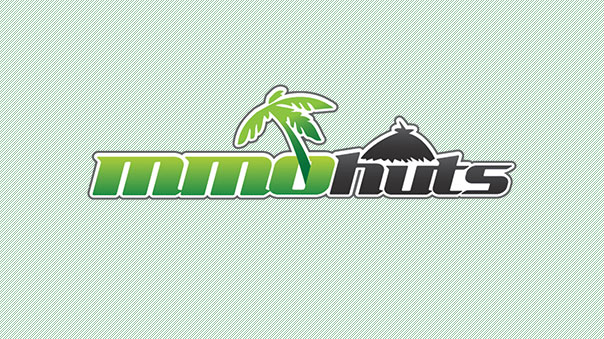 Dungeon Fighter Online has announced that its next expansion, Act X: Rebirth, will be released later this summer. In addition to removing fatigue and adding a new Blitz system, the game will introduce a new class – the Thief.
The Thief is a female character and will be the fastest in Dungeon Fighter Online yet; with two subclasses – Rogue, specialized in melee and who transforms into Silvermoon, and Necromancer, specialized in summons and who transforms into Defiler.
Dungeon Fighter Online is published by Nexon, which also publishes Vindictus, MapleStory, and Mabinogi.
Dungeon Fighter Online Gameplay Screenshot

Source:
Hail to the Thief

Highly anticipated Thief Class coming to Dungeon Fighter Online this summer

There's word around town that the land of Arad has been struck with a bit of a burglary problem lately, which can only mean one thing: The Thief is making her way into Dungeon Fighter Online.

The much anticipated Thief is a swift, cunning, and deadly character class. As a descendent of the Dark Elf race, the Thief is constantly plagued by not only betrayal, but also by a tragic epidemic that swept through her beloved home of Noire Ferra. Unlike her elven ancestors, Dark Elves do not depend on magic as they have a much stronger physical capacity, honing their abilities in espionage and thievery. But the Thief bears no interest in material goods or precious wares; she steals what she needs, whether it is information, memories or even souls.

As the fastest character in Dungeon Fighter Online, the Thief will be a force to be reckoned with. Her two subclasses, Rogue and Necromancer, will give players a chance to fight through dungeons with some of the most versatile character hierarchies in the game. When awakened, the Thief Rogue will transform into Silvermoon, renowned for her unparalleled nimbleness and swift swordplay. Players may also choose to evolve their Thief into a Necromancer, who comes with the summoning power of the Spider Prince Nicholas and Ballacre, the great king of fear. When awakened, Necromancer transforms into Defiler, whose Phantom Storm skill brands enemies and summons Ballacre's army.

Big things are happening in the town of Arad, and the introduction of the Thief class is only the first phase of Act X: Rebirth for Dungeon Fighter Online. Players should be on the lookout for updates and reveals on the Act X: Rebirth teaser site, which can be found here: http://dungeonfighter.nexon.net/rebirth

To learn more about Dungeon Fighter Online or to download and play for free, visit http://dungeonfighter.nexon.net.

You can also "like" DFO on Facebook at https://www.facebook.com/dungeonfighteronline
Above & Beyond Techonologies releases alpha previews of The Repopulation's weapon skills.
by MissyS
Appirits, the Japanese game developer and publisher recently has announced their teaming up with the payment service provider Rixty to launch ...
by Mikedot
The development team behind the upcoming MMORTS "Novus AETerno" has recently released a news update on their Kickstarter page regard...
by Mikedot