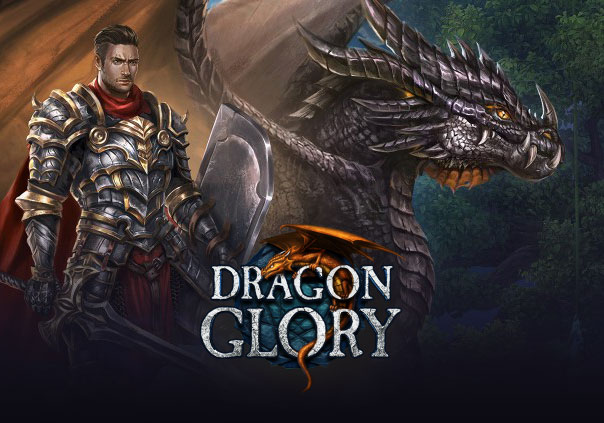 Dragon Glory is a free-to-play fantasy MMORPG developed by 101XP, the studio that brought your Dragon Blood, and it can be played in your Internet browser. In Dragon Glory players can set off on quests of epic proportions and explore a land of wonder, magic, and fantasy. Strange people and even stranger places will be met on your travels, as well as fearsome monsters and ancient treasures.
A demonic force is rapidly growing and the source has yet to be discovered. With the advent of darkness that has weakened the goddesses who protect the land, Dragon Knights are once again being called upon to pick up their arms. The demonic presence in the Abyss is growing ever so threatening and it is the duty of these templar knights to stop them from unleashing chaos upon the once-peaceful realm. It is your job to assume your duty as a Dragon Knight, assemble a team of the strongest heroes the world has to offer, and fight for the safety of the world while attempting to figure out the reasoning for this demonic force.
Your journey will begin alone, but soon you will find other heroes to join your on your quest. Some of them won't be looking to go willingly though and you'll need to beat them in battle before you can recruit them to your formation. The positioning of your heroes in your formation will be ever important, so make sure you're taking upcoming battles into account.
Dragon Glory has a heavy focus on multiplayer content so making friends and joining a guild are a must. You can even get married in the game and enjoy some benefits from that as well! Guilds also offer benefits like participating in Guild Wars and buying from the guild shop.
The forces of darkness are gathering and trying to take over the world. Only you and your team of heroic Dragon Knights can save the world! What are you waiting for?
Status: Released
Release Date: May 21, 2017
Business Model: Free to Play
Developer: 101XP
Publisher: 101XP
Category:

Stand-alone

Genre(s):

3D, MMO, RPG, Fantasy

Platforms:

PC, Mac, Linux


Pros:

+Good multiplayer content options.
+Choice in dungeons.
+Cool dragon training.

Cons:

-Nothing new.
-Mechanically too simple.



Internet browser required


Description: Dragon Glory is a free-to-play fantasy MMORPG where players can become a Dragon Knight and defend the world from demonic forces. Nobody knows the true source of the demon invasion, but you and your team of heroes will get down to the bottom of it!
In celebration of its fifth anniversary, Old School RuneScape has launched Dragon Slayer II.
by MissyS
Warner Bros. Interactive Entertainment announced today that The Lord of the Rings Online™: Helm's Deep™, the next expansion to the award...
by MissyS
CastleStorm, a popular tower defense game, is releasing on May 8 for mobile devices. The mobile adaption is free to play for all players and o...
by Mikedot