Tanki Online's 'Mammoth' Hull Is Now Available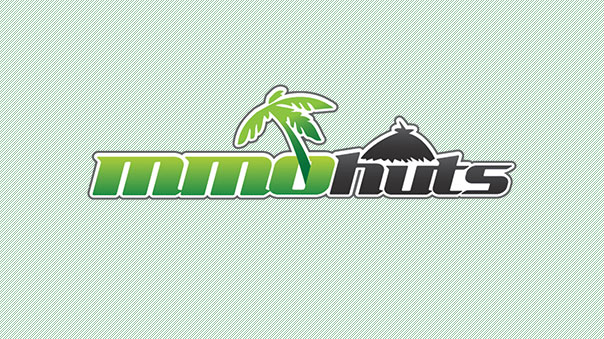 Following on from the recent introduction of 'The Dictator' hull, AlternativaPlatform is pleased to introduce 'The Mammoth' tank hull. As with turrets, there are seven different hulls available, each upgradable through four different levels (M0 – M3). Players can also implement 'microupgrades' to quickly improve certain parameters of each equipped hull. Basic microupgrades (MU's) are inexpensive and quick to implement, they are available at any rank and will instantly help a player to gain the edge over an enemy on the battlefield.
'The Mammoth' :
'The Mammoth' is the heaviest hull in Tanki Online which makes it a behemoth on the battlefield! This hull is endowed with so much armour and HP that players will need more than one tank to bring it down, making an organised attack the best policy when confronted with this hulk of a hull.
The sheer mass and power of The Mammoth allows equipped players to basically ignore other tanks and concentrate on refining their shot aim. The only drawback is its speed and manoeuvrability which make this hull a good option for defence rather than front-line skirmishes. Fun fact: The size of this hull is actually scaled to that of a real mammoth!
'Tanki Online' is available free to play in any internet browser worldwide with no download required. To find out more and begin your military career, locate Tanki Online here: http://tankionline.com
Next Article
ID Software is proud to announce that Quake Live is now available as a Free to Play game on Steam. New players have joined the servers in the ...
by Mikedot
This is an interesting thing to review because I haven't used speakers on my PC in such a very long time.
by Ragachak
Back in 1997, the first of the OTHERLAND tetralogy was published by Tad Williams, which has since become a lynchpin of the cyberspace Sci-Fi.
by Ragachak