Tanki Online – Browser-based tank game now available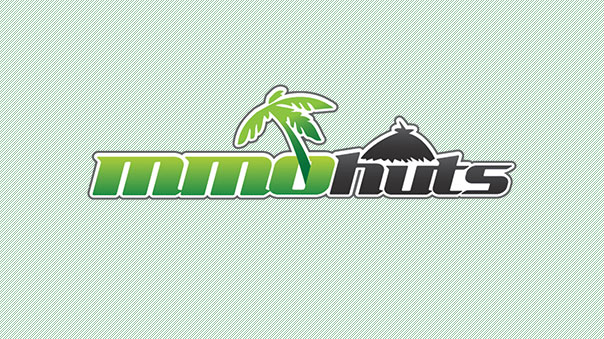 Tanki Online, the action browser game by AlternativaPlatform (one of Russia's leading developers for massively multiplayer online games), is making huge incursions into Europe and is now headed straight across the frontlines of UK browser gamers. With no need for installation on any machine, the award-winning tank action game only takes a few seconds to unleash the big guns and let shells fly on every Internet browser. Since its Russian launch in 2009, Tanki Online has enthralled over 41 million registered users worldwide.
The pioneering technology that allows Tanki Online to play so seamlessly with no need for installation has not gone unnoticed: AlternativaPlatform have received several prestigious awards including 'Best Technology Award' at the Russian Developer Conference KRI in 2009 and the 2013 'Runet Prize' from the Federal Agency on Press and Mass Communications of the Russian Federation.
Tanki Online features:
Free-to-play 3D arcade style browser game
Playable in any internet browser in less than 30 seconds without prior installation
Play your own way! Battles can be both short and long dependent on your play style
Fast paced matches, characterised by tactical elements
Intuitive controls
Over 70 maps with summer and winter environment options
Four Game-play Modes: Death match / Team Death match / Capture the Flag / Control Points
Nine turrets / Seven hulls / Four basic modification levels per each item / Huge variety of paint options for further protection and customisation / Micro-upgrades
No AI-enemies
After being destroyed: return to the battlefield in a matter of seconds
Unlock military ranks with access to new upgrades and maps by collecting experience points
In game tournaments and competitions including high-quality prizes
Team-Co-op and active Clan scene
Constant game development and consideration of community feedback
Over 41 million registered users worldwide
Fore more info, visit https://www.facebook.com/TankiOnline.en
Next Article
Aeria Games has announced its plan to launch Scarlet Blade for the North American market.
by MissyS
Irish Starcave Entertainment proudly announces the Kickstarter Campaign of its first "AAA" title and first multiplatform game, T.E.R.R.A. ...
by Mikedot