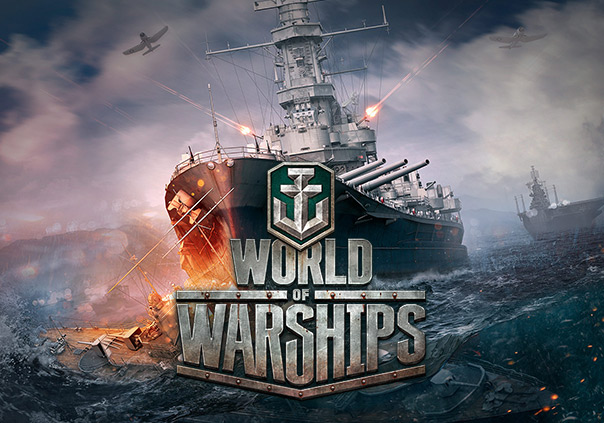 World of Warships is the next in the line from Wargaming, which also publishes World of Tanks and World of Warplanes. It is an MMO featuring strategic naval battles on a variety of ships. The highly anticipated World of Warships is the latest free, historical online combat game to be added to the Wargaming's catalog. Command a massive naval fleet featuring history's most iconic war vessels, level up important tech modules and prepare to dominate the oceans in World of Warships.
Features
►The game gives players a fleet of ships to use in the open sea. Destroyers, battleships, heavy cruisers, and aircraft carriers all support one another with their varied abilities. Stats on the ship play a large role in how it will perform, and you must keep an eye on things such as firepower, speed, armor, and endurance. World of Warships features realistic, historical locations, and changing weather patterns to heighten the experience.
►With four classes of ships, myriad upgrades, and strategically designed environments the action never ends and every match is a unique experience. Every sea battle is a unique experience with a wide range of battle maps that deliver a myriad of strategic options and scenarios for high stakes PvP team. Endless hours of strategy, tactical gameplay and pulse pounding combat await all who take the helm in World of Warships!
Vessels:
Aircraft carriers — A multi-role ship that brings a RTS-style gameplay to the fight. Loaded with four styles of aircraft (Dive Bombers, Torpedo Bombers, Scouts and Fighters) and the ability to command multiple squadrons, carriers can shape the fight from the skies.
Cruisers — These versatile vessels are perfect for hunting other enemy cruisers, spotting them for teammates to target or blowing them out of the water personally. Additionally, the anti-aircraft guns that line their deck offer another line of defense against high flying threats.
Destroyers — Lightly armored but swift, destroyers are the fastest, most maneuverable ship available. This class is a major threat on the open water, dealing damage with either massive cannons or deadly torpedoes.
Battleships — These are the designated "heavy hitters" of World of Warships. Massive cannons, thick armor and rows of anti-aircraft artillery make them a deadly "triple threat" in any battle.
Microtransactions
There are a number of purchases available that help both in and out of the battlefield.
Status: Released
Release Date: Jul 01, 2015
Business Model: Free to Play
Developer: Wargaming
Publisher: Wargaming
Category:

Stand-alone

Genre(s):

3D, MMO, Shooter, Simulation

Platforms:

PC, Mac


Editor's Score: 4/5

Pros:

+Detailed ships and graphics.
+Variety of ships each supporting the others.
+Intense action PvP with changing conditions.

Cons:

-May not appeal as much as tanks and warplanes.



Recommended System Requirements:

OS: Windows 7 or newer
CPU: Intel Core i3 (2.4Ghz) and higher / AMD FX 6300 and Higher
RAM: 4 GB
GPU: Nvidia GeForce 460GTX (550 Ti) and higher / AMD 250x, AMD 7770 and higher
HDD: 30 GB



Description: World of Warships puts an armada in your hands! Utilize a variety of ships in your fleet, including aircraft carriers, battleships, heavy cruisers, and destroyers. Employ strategic combat skills to sink your opponents, or avoid their strikes against you.
It's getting pretty hard to shake up the Microphone game at this point for consoles or PCs alike. Enter Antlion Audio!
by Ragachak
Crystal Dynamics announces Lara Croft and the Temple of Osiris for Xbox One and PC, featuring four-player co-op.
by MissyS
ArenaNet is preparing to surprise and delight fans at TwitchCon this Friday, Sept. 25, and Saturday, Sept. 26.
by MissyS