NGames Announces Demon Crusade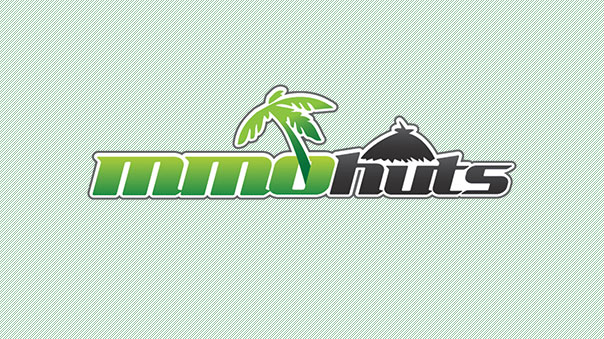 NGames, a leading online games publisher, is today thrilled to reveal first details of brand new free-to-play horizontal MMORPG, Demon Crusade.
Coming soon to the burgeoning Game321.com portal, Demon Crusade is a new MMORPG that fuses everything good about Eastern and Western culture – with a devilish twist!
Players embark on a journey through Devil Land as they strive to protect the Demon Temple from destruction. Ancient myths, lost mechanical civilizations, smooth combat and a side-scrolling adventure all await on the quest to becoming the savior of the underworld. Who will be forever remembered as Great Devil?
The Devil's Inside
Devil Land is filled with different breeds of devils and demons, and with the Great Devil mysteriously missing the devils are now faced with their biggest crisis yet – the Demon Temple can be destroyed at anytime.
Chairman Wagnard's daughter, Pandora, set out on the road to fine the Great Devil and restore balance, but upon reaching Ryan Town of the Western Frontier found a strong new warrior with great potential – you.
After accepting her invitation to join the devil's council and swearing an oath to help them control their fate, the road to becoming the Great Devil begins. To get there, players must chase devil hunters, complete the trials of the Demon Temple and come face-to-face with the mysterious summoner.
A New Class of Demon
Players can choose from three character classes: the fierce Warrior, agile Gunner, and wise Mage.
Each class comes with unique attributes, abilities and gear, and rich class settings encourage players of different types to team up and tackle Demon Crusade's challenges together.
As the story unfolds, players will tame and recruit from a choice of over 40 unique demon partners, each with their own class and appearance. Train them up through branching skill trees, carefully consider battle formations, and players can soon put together a formidable team capable of protecting – and even dominating – the entire underworld.
Demon Crusade is a new MMOPRG coming soon to the Game321.com online games portal.
Publisher NGames will be releasing more information in the coming weeks. For more info, visit www.game321.com
Next Article
Taitale announces a livestream Q&A for Novus AETerno on February 1.
by MissyS
MTN DEW AMP GAME FUEL is teaming up with The AbleGamers Charity for a 12-hour livestream this weekend.
by Ragachak
The new version of the game came to Japan in mid-2015 and has already obtained a resounding success, with hundreds of thousands of players.
by DizzyPW