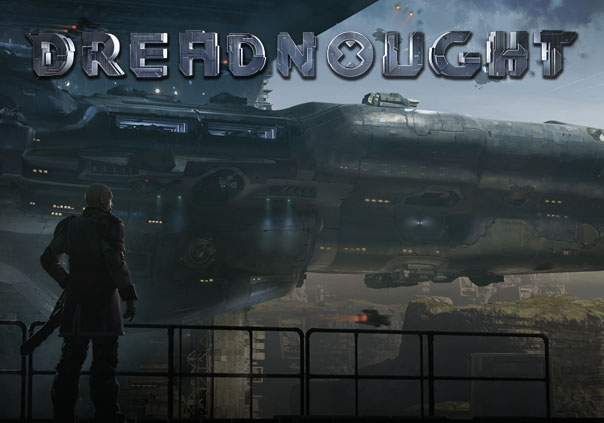 Dreadnought is a multiplayer "aerial armada" game, a spaceship shooter featuring massive dreadnoughts and cruisers. The game offers five core ship classes: Dreadnought, Destroyer (Assault), Corvette (Scout), Artillery Cruiser (Sniper), and Tactical Cruiser (Support). Each ship offers unique skills and advantages in battle, and can be specialized to let players hone in on certain gamestyles.
Dreadnought's multiplayer modes will be free-to-play. The game will also offer episodic single player missions as purchasable DLC.
Features
The Captain's Chair – Dreadnought pits players against one another in up to 5v5 ship-to-ship battles across multiple game modes starting with classics like team deathmatch and a unique take on team elimination. Each captain must manage their own weapons and systems while coordinating with teammates to neutralize those of the enemy and complete the objective at hand. Bolstering the depth, balance, and scale of combat are the unique abilities and the squadrons of support fighters of each battleship on both sides.
Outfitting Your Craft – From firepower to visual flair, Dreadnought delivers a shipyard of personalization tools to make your flagship an expression of your own unique play style. Your vessels can be armed with an arsenal of lasers, missiles, nukes, warp drives, shields, fighters, and more. Cosmetic upgrades can also be acquired to complete each cruiser's modular design.
The Space Race – There are currently 15 ships comprised from 5 completely different classes that players can choose from: the colossal Dreadnought with its ballistic cannons and Gatling broadside, the mighty Destroyer with its dual repeaters and plasma ram, the agile Corvette with cloaking ability, the destructive Artillery Cruiser with its long range heavy tesla cannon, and the Tactical Cruiser with its repair abilities.
Status: Pre-Release
Business Model: Free to Play
Developer: Yager Development
Publisher: Grey Box
Category: Stand-alone
Genre(s): 3D, MMO, Sci-Fi, Shooter
Platforms: PC, PS4

Pros:

+Intuitive controls.
+Free multiplayer.
+Each ship plays very differently.

Cons:

-Single player content requires purchase.
-Limited game modes.