WWE Supercard Mobile Review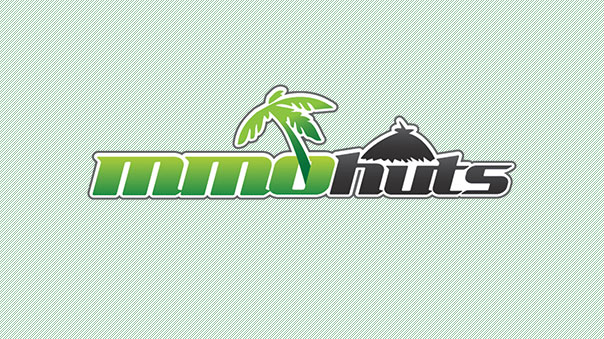 By Ojogo
I grew up loving the WWE franchise. I was already a fan of the then still young Undertaker when he was rising up the WWE (then known as WWF) ladder going toe-to-toe with the likes of Lex Luger and Yokozuna. I was a fan of the Heart Break Kid Shawn Michaels way before his return to the WWE in the early 2000s.
And then I moved on.
Now I'm going back to that world I was once highly into with WWE Supercard, a mobile card game for the iOS and Android.
Gameplay
WWE Supercard is developed by Visual Concepts and Cat Daddy Games, where you have your own team of WWE superstars (and diva) facing against other teams in asynchronous battles that try to emulate what happens in the ring.
The game follows the typical mobile card game formula. You get cards of various wrestlers, divas or boosts. Every wrestler/diva card you get has a certain numerical value placed on four attributes which are namely: Power, Toughness, Speed and Charisma.
Winning matches in-game requires you to beat your opponent by besting their stats on the attribute that is randomly generated at the start of every match.
Matches
WWE Supercard has two game modes where you can participate on. They are the exhibition matches and the King of the Ring.
Exhibition matches puts you against other player teams of your choosing. The game gives you four opponents to choose from. No special rules are enforced in this game mode. So the game adheres to the normal win condition in every match you join in. Matches in exhibition mode are tracked however.
King of the Ring matches however is where the game puts your team to the test. You will be facing a group of players in KotR just like in actual wrestling matches and the higher in the KotR ladder you reach, the better the rewards you'll be getting.
Furthermore, KotR matches use more than the usual setup you have. KotR matches allow you to switch your teams up in-between matches to allow your team to recuperate lost stats as you continue on fighting in the King of the Ring. This feature stretches your prescribed team setup so that you need to also take into consideration your benched wrestlers and have a great reserve team aside from just your main team.
PvP
If it hasn't really sunk in yet, WWE Supercard is a PvP centric mobile title. Though in typical mobile PvP games, the matches will be fought asynchronously. KotR matches on the other hand require you to go against a series of players. The game matching makes you wait a while but once you've been matched, you'll immediately be fighting against another foe.
Cards
WWE Supercard follows the typical eCCG formula where each card you acquire has varying forms of rarity. The natural stats of each card are primarily based on their rarity. With this setup, you'll eventually get cards that have the same character but different natural stats because of its rarity.
Also, cards in Supercard have a max level of 15. You can increase their levels by "training" them. This means that you'll use your inactive cards as ingredients to increase the levels of your card "in training".
Another way to increase your card's stats is to make them "pro." Similar to training, getting your cards to "pro" level requires you to merge two similar cards. The higher the card level merged, the higher the stats earned.
Aside from the natural stat boost through training or making your cards pro, you can also increase or decrease you or your opponent's stats in matches with boost cards. Boost cards take the visual form of various objects wrestlers use legally (or illegally) during matches. The expected assortment of steel chairs, ladders, stop signs and the like are all present.
Critique
As much as I like the nostalgia offered playing WWE Supercard, I still can't shake the goose bumps I felt seeing the game in action. The gameplay is really solid and easy to get into. But they could have done better with the interface. The interface design felt like the game isn't a licensed title. In fact, there are tons of unlicensed titled games out there better designed than WWE Supercard.
Another thing of note in WWE Supercard is how they did the wrestling matches once you start fighting against other people. Instead of going with a text based style of combat, or with the pixelated character in actual ring-side brawls, you'll be seeing your cards actually making an entrance, hoping down the ramp before jumping into the ring. Then they actually fight it out ringside. Yes, you read it right, THE CARDS actually fight. So just imagine, your cards are like costumed mascots beating each other in a ring, and that's how matches in WWE Supercard look.
I can also say that they could've chosen better portrait shots of the wrestlers. Their shots could've been more flattering, but I guess they chose the natural look for their roster.
Conclusion: Good
Personally, I have no problems with the gameplay. However, WWE Supercard feels pretty cheap as a game. As a guy who's already stopped watching WWE for years, I look at WWE Supercard as a cheap representation of the sport saved only by its IP and decent gameplay. However, if you're the die-hard WWE fan who's looking for a game that can appeal to both your wrestling fanboy without giving into the campy overdone mobile wrestling game theme, WWE Supercard is the game just for you.
Ragachak here, offering you the biggest and most interesting developments to come out of Seattle at Pax Prime 2015!
by DizzyPW
Produced for North America by THQ*ICE, Dragonica Online is scheduled for its official launch on October 15th, 2009.
by MissyS
Ever since I saw Dawn of the Dead as a kid I was in love with zombies.  Almost everything I own has some sort of zombie theme to it.
by Guest