Arcadian Ladder expansion launching for Ministry of War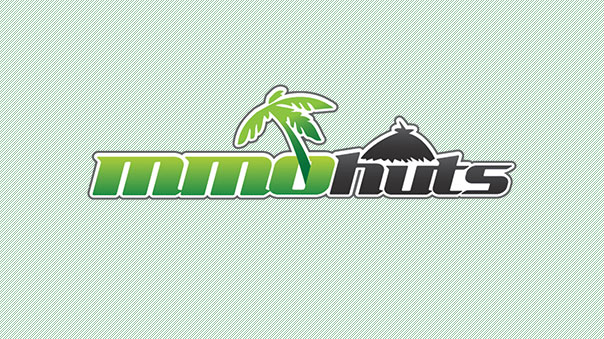 Ministry of War has announced that its first expansion, The Arcadian Ladder, will launch Saturday, January 22nd on its new server Rage.
The expansion adds a 50-level battle instance for Heroes to battle deeper, facing bosses for a chance at epic rewards. The expansion also adds an Auction House, a slot machine called the Levers of Fortune,  a redesigned user interface, a new world boss, gear forging, online time rewards, spectator view for Contested Zone War battles, and new items.
Ministry of War is published by Snail Games, which also publishes Heroes of Gaia.
Ministry of War Gameplay Screenshot
Source:
Snail Games Announces Ministry of War Expansion: The Arcadian Ladder

Expansion will launch January 22, 2011

LOS ANGELES, Calif. – January 21, 2010 – SNAIL GAMES USA announced today that the first expansion to its groundbreaking MMO RTS Ministry of War will launch January 22, 2011 on new server Rage. The Arcadian Ladder will add a host of new features to the world's #1 browser game, further pushing the technical boundaries of what is possible in a browser game.

The Arcadian Ladder expansion is named after is a massive 50-level battle instance which challenges Heroes to battle against progressively difficult Bosses which drop ever-more epic loot.

Also debuting in The Arcadian Ladder will be:

A full-scale Auction House for players to buy, sell, and trade weapons, equipment, skills, and treasure.
The Levers of Fortune, a slot machine which drops resources, building and research boost items, plus a chance to win rare Heroes.
A new streamlined user interface (UI) to give Ministry of War players a larger viewing field and easier navigation around the enormous game world.

"Ministry of War is the deepest and richest browser game in the world and The Arcadian Ladder will provide our players with even more great
content," says Snail Games USA PR Manager Mark Hill. "Since the MoW's launch in November, we've been very proud of the game's performance, and we are excited to see the community's reaction to all of the new features."

Ministry of War is a historical-based MMO which represents a quantum leap forward in browser-game design and technology.  Players choose one of the world's greatest Civilizations (Imperial Rome, Persia, Egypt, or China) and then build, battle, and trade their way to world domination.  The Arcadian Ladder expansion will launch first with a new server, Rage and legacy servers will be updated with the expansion in early February.

More new features of The Arcadian Ladder expansion include:

Lightning Guard – A ferocious new World NPC who drops epic gear.
Gear Forging – Gear can now be forged up to 10 levels, increasing the overall attributes of equipment at every level.
Hero Monument – A new building category which allows players to train special Tier 5 troops in every Age.
Spectator View for Contested Zone Wars – Players can now observe other players' Contested Zone (CZ) War battles in real-time.
40 New Shop Items – Among many others, Flash research and construction cards will allow for instant completion of queues. Aegis Camouflage provides protection for Heroes on the World Map. Carryall increases the storage capacity of players' inventories.
Online Time Rewards – Dedicated players will receive free resource bonuses for spending time online every day.
Experience Capsules – Items equipped to Heroes which fill up with Exp gained in battle. Once full, they can be transferred to another Hero for an instant Exp boost.
Next Article
Sara is Missing, or SIM. is like a cautionary tale/story that you shouldn't fiddle with other people's phone.
by Ojogo
The SMITE 2015 World Championship is over, and DizzyPW has coverage of upcoming changes and a cosplay recap!
by DizzyPW
The latest update will feature a hair-raising digivolve item that will have Lucemon evolving into Satan Mode.
by Mikedot