Skyforge Dark Omen Update Now Live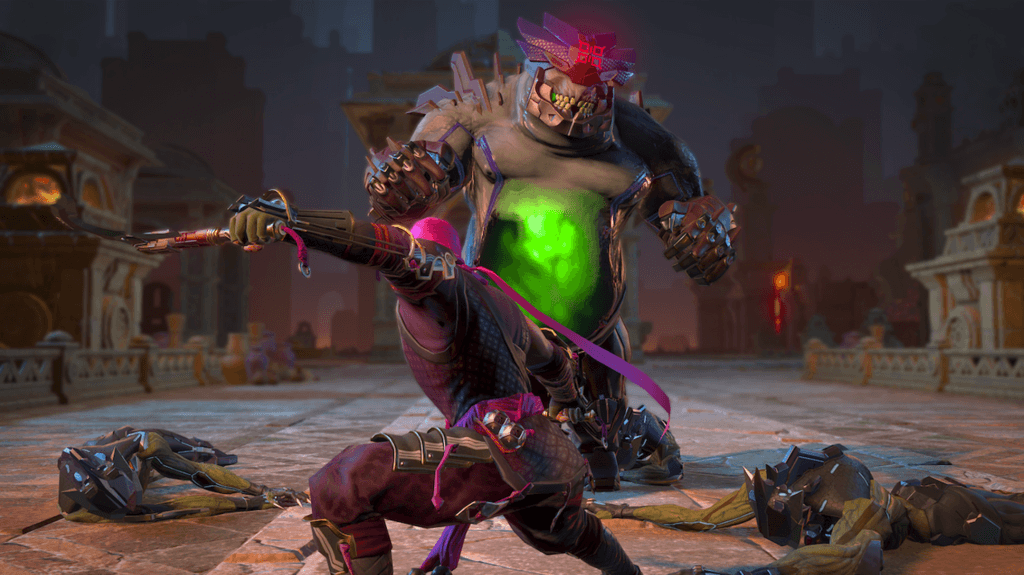 Developer Allods Team and global publisher My.com, proudly present Dark Omen, Skyforge's newest update. The update contains a new questline and tools to improve quality of life for Pantheons – Skyforge's equivalent of guilds. Dark Omen is an update, setting up and enhancing gameplay for a future expansion that will come soon for the highest level of players.
Dark Omen update features:
New Operation System: Operations are a system in which high level players can combine their powers to more effectively fight off the continued invasions on Aelion. This system will receive an overhaul with a clear progression bar and an increase in overall ease of use for players.
Elder God Questline: Players can learn what it takes to become an Elder God and continue their divine journey during the next Invasion on Aelion. They can fight against the metallic threat in a series of missions leading up to a showdown with the Mechanoid Boss!
Pantheon Fusion Tool: Any Pantheon, large or small, seeking to merge themselves with another Pantheon, will now be able to accomplish such a feat. Pantheons can join forces and battle Aelion's threats together!
View the complete update details here.
Next Article
Not sure which Pantheon might be right for you? I have a few thoughts on all the pantheons, some cards of note and more.
by Ragachak
Team Fortress 2 is one of the best games to ever hit the free to play market.
by Guest
Guilds can join forces in Neverwinter, the free-to-play Dungeons & Dragons MMORPG, when The Maze Engine: Guild Alliances releases this sum...
by MissyS