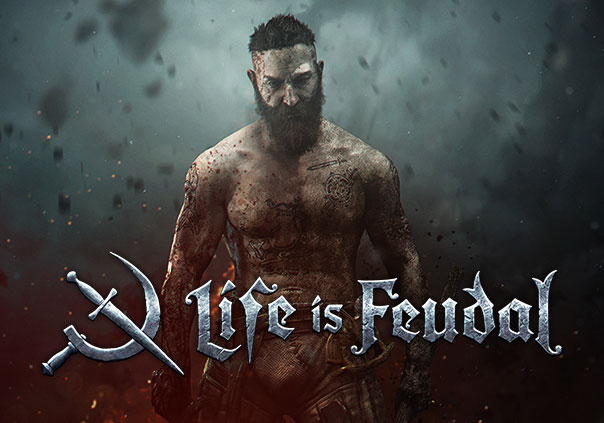 Life is Feudal is a hardcore/realistic MMO/Sandbox game that is split into an MMO [10,000+ people] and a server-based [64 person max] games. The actual gameplay is not terribly different regardless of which you choose, which boasts a deep, rich crafting system, terraforming, set in a beautiful, vibrant medieval world. You can build a home anywhere in the world you like, and the ability to team up with friends/make new friends and raid other players villages is not one to be sniffed at. The world is yours to build and control as you see fit, defending your own hold as well as attempting to sack the hard work of others. However, while the personal worlds in Your Own can be reset at a whim, the MMORPG will be persistent and last for years and grow/develop as the players affect it. However if you purchase Life is Feudal: Your Own, you will gain access to one character that can be used in all of the beta tests for the MMORPG version, which will help the development/growth of that as well. Ultimately the "Your Own" version of the game is a bit more simple, with simplified guilds, no instanced battles or sieges, but the core gameplay will remain the same. Those will be far more complex and deep for the MMORPG version.

Status: Released
Release Date: Nov 17, 2015
Business Model: Retail
Developer: Bitbox
Publisher: Bitbox
Category:

Stand-alone

Genre(s):

3D, MMO, Fantasy

Platforms:

PC, Steam



Recommended System Requirements:

OS: Windows 7 (64 bit) (SP1), Windows 10 (64 bit)
CPU: Intel® Core™ i7 or AMD Phenom II X6 with at least 3,5 GHz
RAM: 8 GB RAM
GPU: GeForce 660/Radeon HD 6970
HDD: 10 GB available space



Description: Life is Feudal is a hardcore sandbox MMO with in-depth house/village building. Here, players control how the world works through hard work or violence!
2018 appears to be the year where my horizons become more broadened; it's pretty fascinating, I have to say.
by Ragachak
Twin Saga is set to make its debut this August, when the game's first beta period begins!
by MissyS