Life is Feudal: MMO Launching in November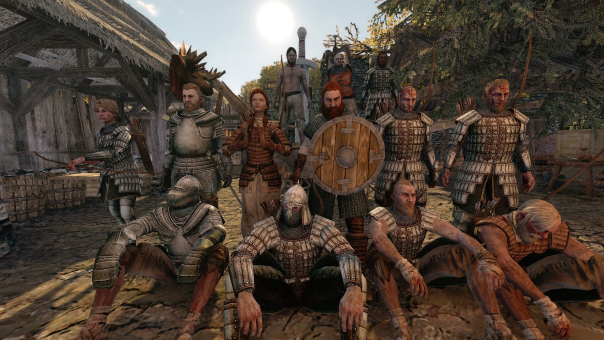 A host of successful Closed Beta Tests for Life is Feudal: MMO is leading to an Open Beta Launch in November! November 17, 2017 is the big day, and players will explore and conquer a realistic medieval world, starting off as lowly peasants. But if you're skillful and resourceful, you can work your way to the "top of the food chain". Going at it alone is foolish though, and the most successful will be those that team up, form guilds and contribute to this society. Whether you want to be a butcher, baker, candlestick maker, knights or whatever, there's a place for you! Maybe you'll even be king! A realistic medieval awaits those brave enough to undertake it! You can sign up for the beta in the link below.
Life is Feudal: MMO will launch its Open Beta on November 17, 2017 and will come in three different starter packages, available for $29.99USD, $39.99 and $99.99 depending upon content. More info is on the game and the package contents is available on their website.
Rise of Ragnarok sees a massive new update today, which offers new features, zones, and game modes, which should be available tonight.
by Ragachak
From the makers of Car Simulator 2014 (PlayWay) comes a unique car building game that's now live on Kickstarter and Steam Greenlight.
by Mikedot
A huge update launched today for Elsword, centered around their PVP system. KOG went all out in the first of a series of PVP revamps.
by Ragachak