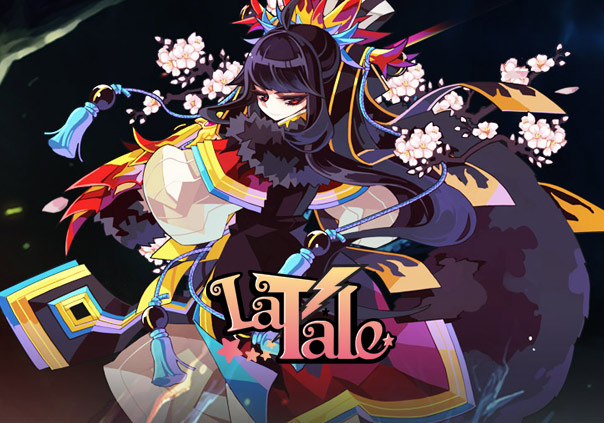 La Tale is an innovative 2D side scrolling fantasy MMORPG. The game's most prominent features are its incredibly large library of skills for each character class and its unique fast paced combat. Start your adventure in the world of LaTale by selecting one of the game's six starting classes:
Warriors– Warriors are the generic melee archetype in LaTale, they can use two-handed swords, spears, or knuckles. They are capable of dealing large amounts of physical damage, but lack strong defensive capabilities.
Knights- Knights are similar to Warriors with a stronger emphasis on defense than damage. They can use either a sword or blunt weapon in one hand, and a shield in the other.
Wizards- Wizards are capable of using staffs, knives, and knuckles. They are capable of dealing large amounts of damage with their area-of-effect spells but have incredibly low hit points and defense. Wizards can use any of the four elements; fire, water, wind and earth.
Explorers- Explorers are the 'archers' of LaTale. They are capable of using daggers, bows, crossbows, and knuckles. They deal little damage but have the fastest attack speed in the game.
Engineers – Engineers use a combination of dark magic and technology to devastate their foes.
Soul Breakers- Soul Breakers are capable of using some of the most destructive magic in the land.

Status: Released
Business Model: Free to Play
Developer: OGPlanet
Publisher: Papaya Play
Category:

Stand-alone

Genre(s):

3D, MMO, RPG, Fantasy

Platforms:

PC


Editor's Score: 3/5

Pros:

+Plenty of customization.
+Massive library of skills.
+Free to play, but not pay to win.
+Cash shop items tradeable between players.

Cons:

-Clumsy controls.
-Aggroing multiple mobs with attack skills is tedious.
-Quests incredibly repetitive.



Recommended System Requirements:

OS: Windows XP / Vista / 7
CPU: Intel Core i3 530 or higher
RAM: 2 GB+
GPU: GeForce 7 Series, ATI RADEON HD or higher
HDD: 2 GB Free Space



Description: LaTale is an innovative 2D side-scrolling fantasy MMORPG with anime-inspired graphics. Unlike the other side-scrolling MMORPGs out there, LaTale has a good deal of character customization and a detailed skill system.
Iron Bit have introduced a new in-game tutorial that includes a training camp to teach new players the basics of survival.
by MissyS
Mac users – the time has come for epic battles, cunning diplomacy and relentless conquest.
by MissyS
BANDAI NAMCO Games America Inc. has gone back to the shop to design a new major content update for Ridge Racer Slipstream, a fast-paced compet...
by Mikedot