Top 10 Best 2D MMOs / 2D MMORPGs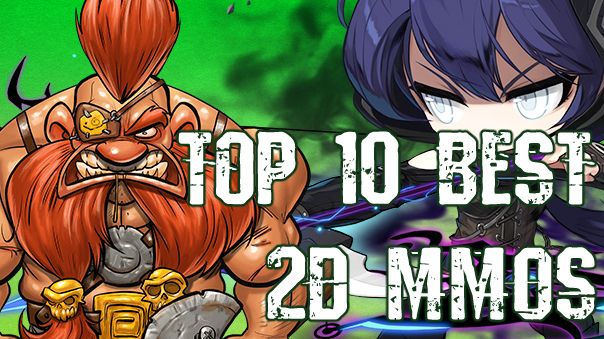 While the MMO market has grown and changed, with over a decade of improvements in graphics and technology, there's still something to be said about the classic feel, retro look, and accessibility of 2D MMORPGs. Whatever your reason, check out our list below featuring the best 2D MMOs still available to play in 2023!
You can't talk about 2D MMOs without first talking about MapleStory. This classic MMORPG has captivated gamers for over 15 years, and has been a part of many people's lives since their childhood. While several spin off games have been created – like MapleStory 2 and MapleStory Adventures – none have been able to compare to the original in terms of global appeal.
So why should you play MapleStory? It's got over 40 playable classes and thousands of hours worth of gameplay. It still gets regular updates that expand on the game world and its story. It has regular contests, events, and activities to take part in, along with tons of customization options. While the game might feel bloated at its age, Nexon has done its part to alleviate the leveling curve over time to make it easier for players to enjoy all of the content the game has to offer.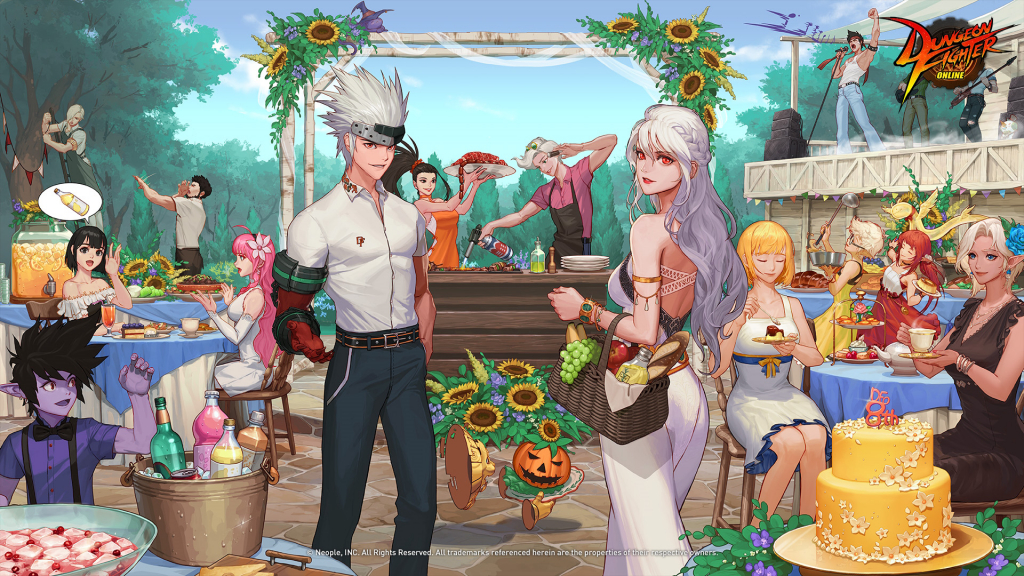 Dungeon Fighter Online
If MapleStory is the classic 2D MMORPG, Dungeon Fighter Online is its high-octane action MMO counterpart. This is one of the original arcade brawler MMOs, and still one of the best, especially now that it is published globally by its developer Neople.
Dungeon Fighter Online (also known as "DFO") features sixteen characters with a total of over 60 advanced classes to discover. It has a very loyal and active player community, with large guilds and an active end-game community. Since the best advanced gear can't be bought, DFO is viewed as not pay to win (P2W), which means players are on equal footing. A controller is highly recommended if you play this game!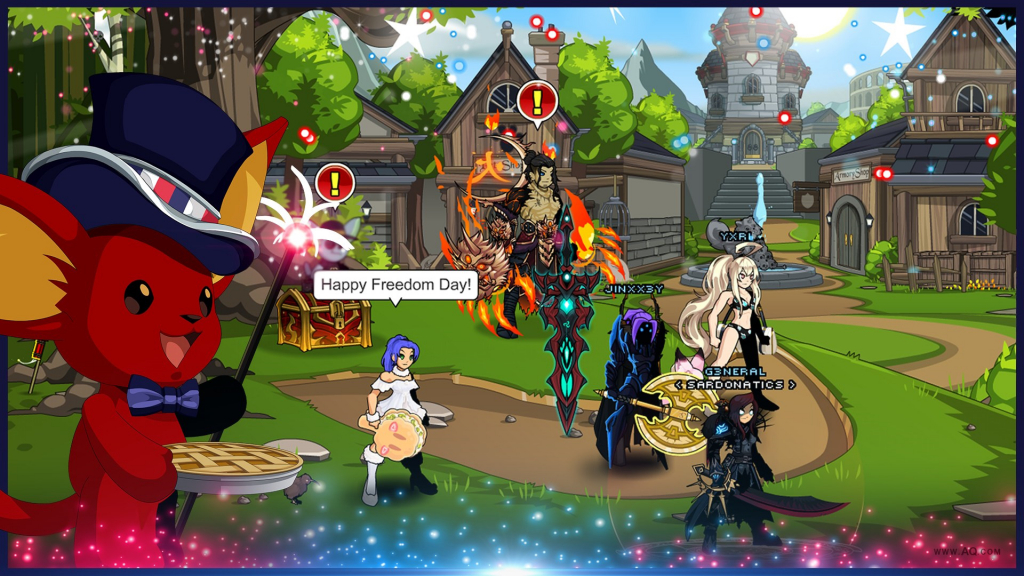 Adventure Quest Worlds
AdventureQuest was a staple in browser-based RPGs for years, and Adventure Quest Worlds created an entirely new browser-based MMORPG from the familiar franchise. Like its predecessor, AQWorlds lets players access and play all available classes (over two dozen!) in the game, and features weekly updates and an ever-changing world with an epic storyline. Special celebrity guest cameos often appear during special events.
Although the game was originally built on Flash technology – which has since been disabled on most modern browsers – Artix Entertainment has created its own game launcher so you can continue to play AQ Worlds without creating a complicated work-around. There are still thousands of players active in the game! Better yet, the team is working on Adventure Quest Worlds: Infinity, a complete rebuild of the game using modern engines.
If you're itching for something frantic and fast-paced, Realm of the Mad God (ROTMG) is probably for you. This is a top-down, 2D MMO rogue-lite, meaning your character's death is permanent and sticking with the group is always the safest option. Don't worry about losing progress, though: your account has its own progress level that unlocks additional classes, plus you have a shared stash that you can access with any character. Combat is "bullet hell" based, which means that you will be dodging a lot of attacks, especially ranged ones, as you face tougher enemies. Be warned: ROTMG will either frustrate you or addict you..
Bit Heroes takes you on a 2D dungeon-crawler MMORPG experience. Instead of classes, you'll delve into dungeons to find loot that suits your needs and choose your stats to reflect the kind of role you want to take, be it tank, high damage, healer, or more. Additionally the game features hundreds of monsters to collect as familiars, a crafting/fusing system, and procedurally generated dungeons that make each experience a little bit different. It's available on mobile and also available on PC through Steam.
La Tale is another 2D MMORPG side-scroller in the vein of MapleStory. It has bright, friendly anime graphics and still gets game updates every month. The game boasts ten basic classes, each of which has one or more specialized classes to use. Like other classic MMOs it also features dungeons, pets, enchanting, and more.
Shakes & Fidget is a comic-book styled, browser-based MMORPG. Like other games on this list, it's been around for a number of years but still has a dedicated community and active developers. In 2018 it underwent a major overhaul, changing the game from Flash to WebGL/Unity, and expanding from browser-based to also being available on Steam, iOS, and Android.
The oldest MMORPG on this list, Tibia has been around since 1997. This is about as classic of a 2D MMO that you can get, with graphics similar to Ultima and a detailed web-based interface. The downside is that a good portion of the game is locked behind a paywall, but at least you can get started for free and see if you like the game enough to pay for it.
While Therian Saga has a very classic MMORPG look, don't be fooled: this 2D MMORPG takes a different approach. Rather than role-playing as a single hero, you take control of several heroes and send them on missions and tasks to explore, quest, craft, tame, collect, build, and more. Better yet, your heroes can continue to progress on their tasks while you're offline.
Chronicles of Denzar is the newest addition to this list, and is a little like a mix of MMORPG and MUD (Multi-User Dungeon, an old text-based style MMO). Featuring fresh, top-down graphics, players immerse themselves in a world that comes to life through text-based storytelling. Denzar is turn-based and has a more classic, tabletop style feel to its combat and character progression, but also features four races and five classes.
---
Still hungry for more? There are dozens more 2D MMORPGs that we haven't listed here waiting for you! Check out our list of 2D games to see what's new and what the community has voted their favorites.
Next Article
Independent developer Fatshark announced today the development of Warhammer: End Times - Vermintide, a co-operative action first person shoote...
by Mikedot
After a long period of deliberation, Edge Case Games is disappointed to announce the studio is to move away from Fractured Space.
by Ragachak