La Tale Now Live on Papaya Play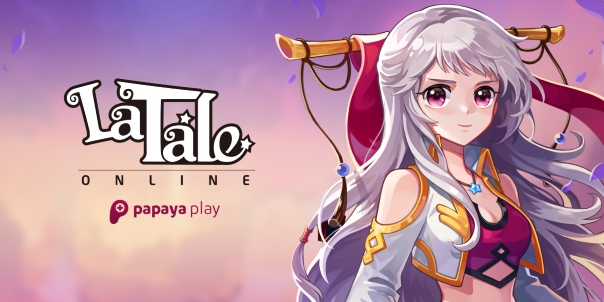 After weeks of anticipation, La Tale has officially relaunched through Papaya Play! The time has come to return to the magical lands of Jiendia and Freios, and adventure with Heroes old and new. To celebrate the relaunch period, Papaya Play is giving away reward packages for new and returning users with a total of $100,000+ USD of in-game items and currency (La Tale Cash – LTC), as well as running several Community Events and introducing La Tale's next massive content update: Call of the Goddess. Check out La Tale's new website for more details.
Papaya Relaunch Rewards:
To celebrate La Tale's arrival in its new home, the La Tale Team is giving out special rewards to both returning Legacy Heroes and to those completely new to the game. These rewards feature in-game items and currency, and are collectively valued at more than $100,000 USD!
Returning players who applied for a Legacy Account will receive their exclusive Legacy Tier Rewards in their inventories when logging in for the first time as a huge thank-you for prior years of service. If players have an existing La Tale account through OGPlanet and haven't yet completed the Transfer Process, they can still do so for a limited time. Follow this link for details.
Upon logging in for the first time, new players will receive a special Papaya Package**, which includes useful items that every Hero needs to start their new La Tale adventure right!
**All Legacy Accounts will also receive the Papaya Package.
Call of the Goddess Update:
Releasing alongside the Papaya Play relaunch, Call of the Goddess is the next thrilling chapter of the La Tale story. Available for Heroes Level 200 and above, venture into the Temple of Seres, the besieged home of the Demigods, and beyond, on the trail of an ancient demonic Monarch and the missing Goddess Seres. In addition to the story expansion, Call of the Goddess also features:
New Legend Skills
Over 100 New Quests
5 New Zones
30+ New Monsters
New Runestone System
(…and more!)
Check out the Call of the Goddess update page on the La Tale Website for more details.
Next Article
Jagex talks big as they give players a new currency to open up premium options through play time.
by MissyS
Looking for something to do this weekend? Check out the best free game deals and Twitch Prime Loot!
by MissyS
CJ Games Global is kicking off second anniversary celebrations for Uncharted Waters Online.
by MissyS