La Tale Demigod Class Revealed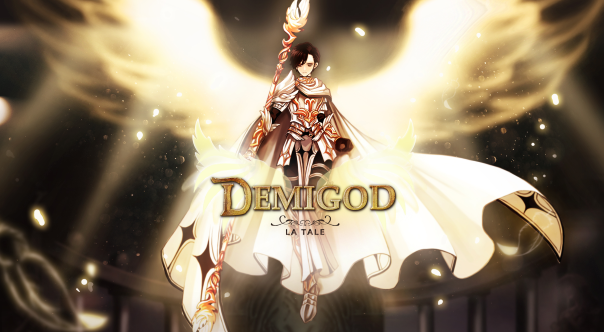 OGPlanet has revealed the Demigod Teaser Page for La Tale, giving a glimpse of the next class coming to the MMORPG.
The animated trailer (below) begins with La Tale's mysterious heroine, Iris, surrounded by a horde of monsters. In this moment, Iris summons the heroes of La Tale, along with Demigod. This short clip offers a preview of Demigod before the long awaited class arrives in La Tale.
The Demigod class will bring a new style of battle that is dependent on their mode. This magic based class periodically switches between Rage Mode and Divine Mode, and uses the Magic Rod weapon to engage in a chaotic melee battle or to deploy powerful, long-ranged attacks. Players can start as a Monk class then advance to the Battle Lord class, followed by the Avenger class, to ultimately reach the Demigod class.
OGPlanet CEO Sean Choi stated:
The story behind the Demigods' journey is one of revenge and redemption. This is reflected in the way Demigods swing back and forth between Rage Mode and Divine Mode. Their battle style is also the most dynamic out of the 60 classes available in La Tale. We're excited to reveal the powerful Demigod class soon, and hope all players can enjoy the events and maps that will come with the update during the winter season.
With this reveal, La Tale is giving out a free promotional package, Dragon Trainer Package. Players will be able to receive one package per account. The package can be redeemed through the La Tale Web Promo Shop starting on December 14th.
Next Article
Velvet Sundown begins closed beta testing, and releases more beta keys for interested players to grab.
by MissyS
While this game may be tedious and grindy at times, the payoff is very rewarding and encourages a strong sense of community.
by Guest
Dying Light brings back the enjoyment of good ol zombie crushing, and parkouring around a city with a threat. Its been a while since we have h...
by Proxzor