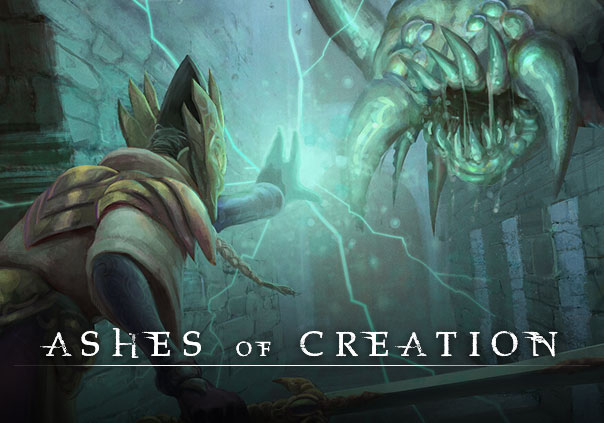 Ashes of Creation is a 3D fantasy MMORPG developed by Intrepid Studios Inc. where players can join a living, breathing world! Cities will rise and fall, populations will change, and history will be written with every player action. As populations grow different quests will become available, their needs will change, and secrets will ultimately become unlocked.
The world's NPC structure will change in real time and players will be able to destroy what they've created, setting the guidelines for future developments. New populations will emerge, but with them will come strife. Political strife and intrigue are sure to play an important role in the ever-changing world you will become part of.
One of the key components of Ashes of Creation is that players will be able to utilize a housing system to survey and develop land wherever they want throughout the world. Purchase your house and stick with other players in civilization or venture out into the wilderness to cultivate your own resources and supplies. Work your land as you see fit, focusing on animal husbandry, farming, or become your own smithy. Do you want to maximize profits or lead a more comfortable lifestyle? The choice is entirely yours!
Players will also have the chance to participate in large-scale siege warfare where they will fight to gain control of castles. Sieges include even more elements than traditional MMO combat, having many moving parts and intricate design features. Groups of players who are successful in either defending or securing a castle will get the unique opportunity to take control of the surrounding lands and develop unique structures in their towns.
Ashes of Creation is much more than a traditional MMORPG, giving players the unique experience of developing the world around them as they play. Quests will change, cities will rise and fall, and the fate of the world is truly in the players' hands!
Status: Pre-Release
Business Model: Retail
Developer: Intrepid Studios Inc.
Publisher: Intrepid Studios Inc.
Category: Stand-alone
Genre(s): 3D, MMO, RPG, Fantasy
Platforms: PC


System Requirements not yet known.