Ashes of Creation Reveals a New Dev Blog on Economic Nodes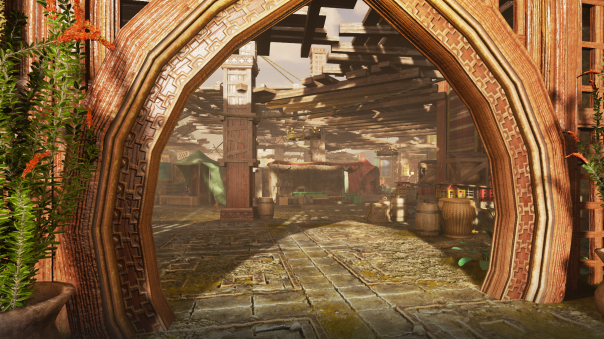 The Ashes of Creation developers have a new blog today, focused on money. Though likes to talk about money all of the time (or so they say), there's a very good reason why a guild might want to spend some time working with Economic Nodes. More info such as the building stats and levels can be found in the link below. All of the nodes are unique in their own ways, and if you want to play the game of "Supply and Demand", Economic Nodes are where you want to put your focus. Whether you are trading goods, hoarding income, or purchasing items, Economic Nodes are just for you. They provide a variety of ways for players to build a fortune and reputation – as well as acquiring rare goods. During the Expedition stage of this Node, players will encounter merchants looking for the help of brave adventurers and curious artisans.
If you choose to aid them, the once-small Expedition could grow into a sprawling Metropolis with rare items from lands. Each Node type, of course, has their own building associated with it, that can be activated at level 3, and the Economic Nodes are no different. Each Node Type also has a superpower, when it hits level 6 – the Economic Superpower is "Linked Economy".  Any Economic Node with this power unlocked shares Auction house listings with all the others – this means that items listed in one Linked Economy Node can be bid on from any other Linked Economy Node. This can create quite a fantastic way to purchase and sell items to a wider audience.
They also want to point out that this game is still in development, so anything listed here or on their blog could change.
MDR signs a publishing deal with SOEDESCO. The game is now slated for launch in Q4 of 2015!
by DizzyPW