Chess Based Strategy Game Honor of Throne Available Feb 18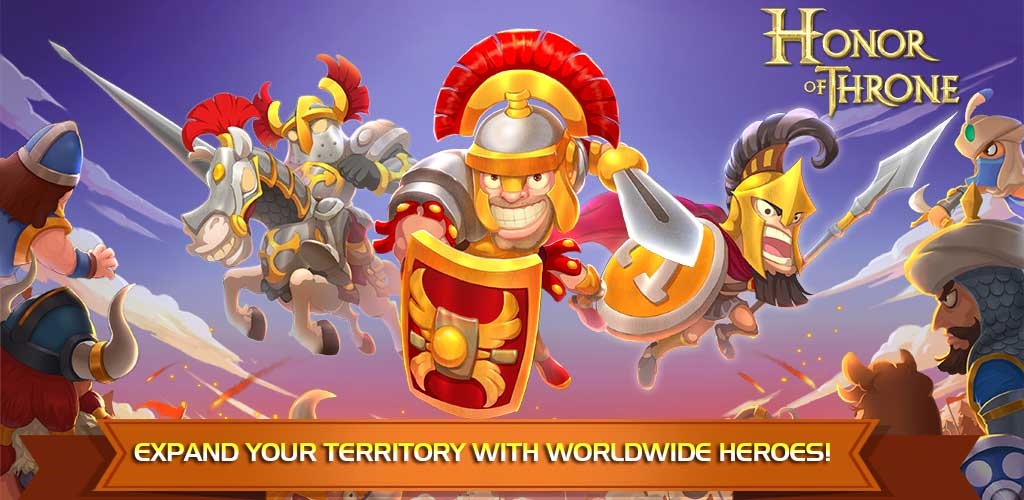 Published by NetDragon Websoft, Honor of Throne is a strategy mobile game that's based on the classic board game of chess, applying the classic game's rules and movements as a guide. Besides, the gameplay includes gesture operation: swipe the siege engines to attack the target just like Bubble Bobble game.
Castles, territories, crowns, all you want are in the land of mystic. In Honor of Throne, as the lord and commander of the castle and army, conquer the continent and be the king is the destiny. Strengthen the castle, upgrade the troops, and the facilities as well. Well prepared? Now fly the fire balloon to the up high to start the great journey, discover the unknown world, find the hidden treasure boxes and fight the enemies with strategy and powerful army.
To attack or to defend, it's chess and a war. The tactics determines where the crown goes.
The chessmen turn into real units with fabulous fury skill and characteristics. Make the army a glorious one. Win as many crowns as possible to be the real conqueror in the Honor Board.
The way ahead shall not be easy and bright. Dark marshes weaken the defense of troops, and the forests sharpen it. Who would step forward first, the scout, the archer or the cavalry? Furthermore, the ballista deserves the special attention; swipe it to destroy your enemies. The giant arrow is always the shining star in the battlefield.
Strategy matters, the continent belongs to the best brain.
Up to now, Honor of Throne is available on both iOS and Android, and the launch is worldwide.
Next Article
The heroes of Erenor have a new challenge to deal with in the form of a terrifying world boss, as ArcheAge launches its latest update.
by Ragachak
Roblox is an open ended, sand-box MMO that gives players all the freedom they could ask for.
by Guest