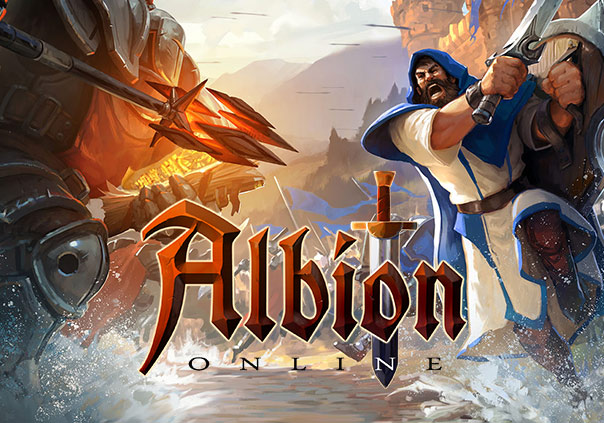 Albion Online is a sandbox MMORPG set in a medieval fantasy world. Designed as a cross-platform experience, the game focuses on a fully open world experience in which players are key.
Features
►Player-driven economy that includes item and building crafting, village building, and transportation
►Full-loot rights world PvP;
►Territory control system
►Rock-paper-scissors combat system.
Classes
Albion Online uses a classless "You are what you wear" system wherein you can wear any items and wield any weapons at any time, which will affect your capabilities.
Microtransactions
Players may purchase premium subscription, which increases the rate in which xp, gold, and other things are earned. Players may also directly purchase in game gold from the cash shop.

Status: Released
Release Date: Jul 17, 2017
Business Model: Retail
Developer: Sandbox Interactive
Publisher: Sandbox Interactive
Category:

Stand-alone

Genre(s):

3D, MMO, RPG, Fantasy

Platforms:

PC, Mac, Linux, Android


Pros:

+Players can craft items, and housing.
+Unique territory control system.
+No levels. Power derived from skill and gear.

Cons:

-Full loot PvP may be deterrent.
-Equipment on body can deter and become useless before you can corpse run.
-Upping equipment tier can be tedious.
-"Optional" subscription borders on pay to win.
-Claims to be player driven economy, but gold is sold in cash shop.



Recommended System Requirements:

OS: Windows XP, Vista, 7 or 8 / Mac OS X 10.7+ / Ubuntu 10.10 or SteamOS
CPU: Intel/AMD CPU with SSE2 support
RAM: 2GB
GPU: Graphics card with Shader Model 2.0 support or better


Recommended Tablet System Requirements:

OS: Android 2.3.1 or higher / iOS 8.0 or higher
RAM: 2GB (Android)
Screen size: 7''+ (Android)



Description: Albion Online is a medieval fantasy MMORPG in a sandbox-style world, complete with a player driven economy, a territory system, and full loot PvP.
Hotel Hideaway is developed by the creators of classic game Habbo, and invite players to sit back, relax, and enjoy a new social experience.
by Ragachak
It's France vs. Croatia in the finals (Sorry, England did not take it home in OT), and for the Final Prediction, 100,000 gems are on the ...
by Ragachak