Forsaken World is a 3D fantasy MMORPG set in the world of Eyrda. The game offers 6 races, 8 classes, guild battles, and over 10 occupations. Forsaken World is published by the same studio behind Perfect World, and is inspired by European mythology.
Publisher: Perfect World Entertainment
Playerbase: High
Graphics: High Quality
Type: MMORPG
EXP Rate: High
PvP: Duels / Clan Wars
Filesize: ~ 8 GB
Pros: +Varied races & classes. +Plenty of crafting options. +Unique Soul PvP system. +Map-wide skill effects. +Varied PvP options. +Great music.
Cons: -Some translation errors.  -Generic fantasy setting.
Overview
Forsaken World Overview
Forsaken World is the sixth MMORPG by Perfect World Entertainment for the North American market. The game officially launched into open beta on March 09, 2011. Original features in Forsaken World include a Vampire race called the Kindred, the ability for up to 10 players per server to become Gods, a unique PvP system, floating fortresses which guilds can fight over, and map-wide skill effects.
Unlike previous Perfect World games, Forsaken World is set in a Western fantasy world rather than the usual oriental setting. Perfect World Entertainment also publishes Jade Dynasty, Ether Saga Online, Battle of the Immortals, Rusty Hearts, and Legend of Martial Arts.
Races - Stoneman, Elf, Dwarf, Human, Kindred, Lycan
Occupations - Socialite, Adventurer, Merchant, Collector, Arcanist, Botanist, Astrologist, Armorsmith, Blacksmith, Tamer, Alchemist
Classes:
Warrior - The central figure of any group. Warriors have high health and can deal heavy damage at close range.
Protector - The tank, or defensive fighter of Forsaken World. Protectors absorb blows for their allies. They have heavy health and defense but limited damage output.
Assassin - Masters of stealth, Assassins deal high damage at close range. They have light armor and health and cannot stand toe to toe with enemies for long.
Marksman - Wielding long-ranged weapons, Marksman fight their enemies from a distance. They deal consistent damage over time, but are lightly armored.
Mage – Masters of the elements, Mages are a dieing breed in Forsaken World but those that remain are deadly. They have high damage output but low defense and health.
Priest - Supportive casters who heal and bolster the fighting capabilities of their allies.
Vampire - A mysterious class that mixes magic with melee attacks. Vampires use their own health to perform attacks, but absorb the life of their enemies.
Bard - A supportive class whose music can effect those around them. Bards can disable enemies or buff allies nearby.
Forsaken World Screenshots
Forsaken World Featured Video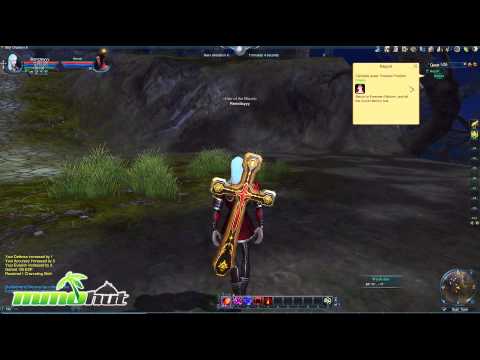 Full Review
Forsaken World Review
By, Jaime Skelton
When Perfect World Entertainment entered the MMORPG market in North America years ago, they still had many lessons to learn about what Western gamers wanted. Years later, PWE has brought gamers a new title – Forsaken World – that not only is designed with a western fantasy theme, but was actually built with the western gamer in mind. While Forsaken World shows similarities to some of Perfect World Entertainment's titles like Jade Dynasty, it also shows similarities to more popular Western titles like Runes of Magic, Aion, and, yes, even World of Warcraft. This unique blend may just be the kind that the free-to-play gamer has been looking for – casual convenience mixed with rich, complex game features.
The Stars Shine In Your Favor
Character creation in Forsaken World is one of the most detailed to be found in a free-to-play MMORPG yet. On creating a character, players can choose between one of five races: Human, Elf, Dwarf, Stoneman, and Kindred. Each race has a set of classes specifically available to it, which means that classes are race locked, but not gender locked – with the exception of the Stoneman Protector, which can only be male. There are a total of eight classes (Warrior, Mage, Priest, Protector, Assassin, Bard, Marksman, and Vampire) some of which fall into traditional roles while others are unique hybrids. Each class is also marked with a difficulty rating (called "Micro"), ranging from easy (three stars) to hard (five stars).
Customization is particularly fantastic in Forsaken World – face, flair, skin, hair style, and hair color are all customizable with dozens of options, including unique flair for each facial choice for each race. There's very little overlap between races in terms of hair styles and flair, which means that you can get a fairly unique look right from the start.
Everything You're Familiar With
The game's controls are very similar to any other Perfect World game, and so will be comfortable to many MMORPG players. Characters can be moved either through point-to-click or WASD controls, and the game also features an auto-routing feature that can take you to almost all NPCs and quest objectives in the game. All menus are accessible from a fairly customizable user interface with straightforward menus and changeable hot keys, and there's plenty of in-game help if you get confused. Combat also follows a traditional style, where the player auto-attacks and uses skills through hotkeys or action bars (which may also be customized).
Questing for Glory
Quests take a front stage in Forsaken World. While the grinding nature of many quests is still tact, Perfect World Entertainment has taken some clues from larger pay-to-play publishers in how to present them. Forsaken World has a well thought out storyline, one that play cinematically through a character's life – including key cut scenes for quest clues, as there are in Aion, and narrative cut-scenes, as might be found in World of Warcraft. There are also a wide spread of quests, from main quests and subquests, to various smaller side quests available for experience, lore, instances, and socializing.
Forsaken World also features a robust achievement system, called "Legends." This system includes medals, trophies, titles, and rewards for both achieving certain goals in the game and for collecting special items that may be found and traded with other players. There are over 200 achievements to be had in the game, leaving plenty for achievement hunters to seek.
Experiencing Greatness
Experience comes at a moderate rate in Forsaken World. The best rewards come from questing rather than grinding by killing monsters, along with the world's daily events which can be accessed and even planned through the calendar. As you get higher in levels, of course, experience still curves – but it's not hard to gain a level in Forsaken World.
This means, of course, that players can instead focus on building their characters through the game's familiar-looking talent system. Each class has three talent trees, which allow players to specialize in the skills of their class they best like. Some skills are also affected by a racial choice, adding a little more diversity into the mix. While core classes may seem like their choices are a little trivial and overdone, some of the hybrid classes like bard or vampire have unique talent trees that offer new twists to the way players can experience their game play.
Yet More To Do
Forsaken World is a very detailed world, and has perhaps more to do in it than any other Perfect World Entertainment game to date. There is a detailed pet system that includes mounts, training, and taming; over a dozen occupations that may all be learned and used to harvest, craft, and more; three main reputations to gain influence with for rewards; a prayer system that offers experience and buffs; guilds that can build their own bases; and yes, even PvP (with an arena system promised for the future). The game also features, naturally, dungeons and instances, and even world bosses that require the power of several groups to challenge.
Final Verdict: Great
It's hard to find anything missing from Forsaken World: the game comes with dozens of options to let players gain levels and spend their time however they wish, from becoming master craftsmen to master hunters. The world is beautiful and detailed, and nothing feels rushed about the game – a good sign, considering the closed beta alone lasted months. Although still new, Forsaken World is probably the best Perfect World Entertainment game to date – and will certainly rival other free-to-play fantasy MMOs. Despite its similarities to other Perfect World games, this game is one you simply must download and try.
Screenshots
Forsaken World Screenshots
Videos
Forsaken World Videos
Forsaken World Official Cinematic Trailer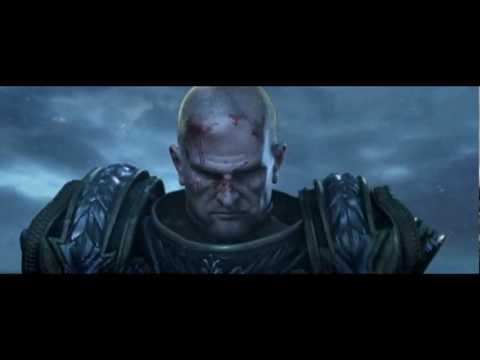 Forsaken World Gameplay Trailer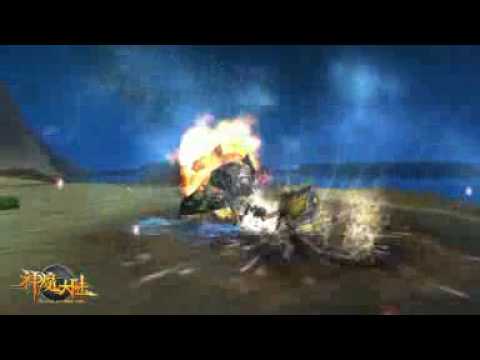 Forsaken World Town Area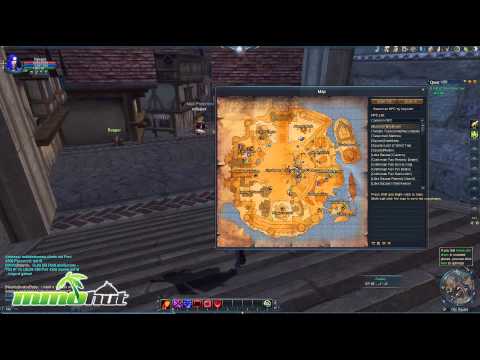 Forsaken World Lore Trailer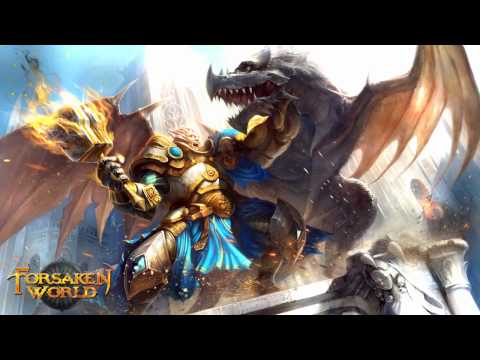 Forsaken World Gameplay – First Look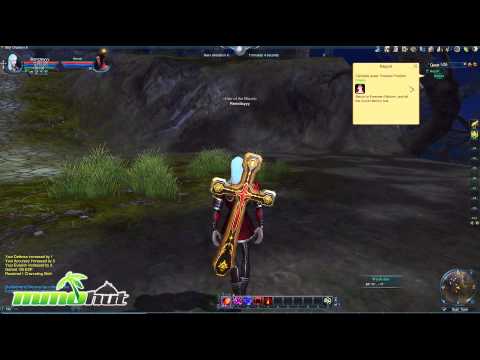 Links
Forsaken World Links
System Requirements
Forsaken World System Requirements
Minimum Requirements:
OS: Windows 2000 / XP /Vista / 7
CPU: Intel Pentium 4 1.5 Ghz / AMD Athlon 1500+
RAM: 1 GB RAM
HDD: 8 GB Free
Graphics Card: GeForce FX 5200 128MB / ATI Radeon 9500 128MB
Recommended Specifications:
OS: Windows 2000 / XP /Vista / 7
CPU: Pentium Dual-Core 2.5GHz or better
RAM: 2 GB or more
HDD: 14 GB Free
Graphics Card: nVIDIA GeForce 9600 or better
Forsaken World Articles