Perfect World Entertainment's 2018 Winter Event Roundup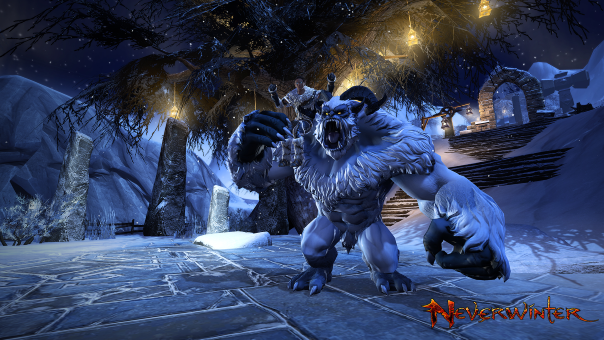 Perfect World Entertainment is proud to announce their limited-time Winter Events across their portfolio of online games. We have the complete list of what players can expect and how long the events will go on for Neverwinter, Star Trek Online, Champions Online, PWI, and Forsaken World.
Neverwinter:
Winter Festival of Simril (December 20, 2018 – January 10, 2019) 
The Winter Festival returns to Twilight Tor with new rewards and improvements to the fishing mini-game, aligning the system with the one introduced in the Sea of Moving Ice update. Fishing rods from previous winter events may be exchanged for motes of light, which are used as currency for new rod upgrades and other event items. Simril Lightcrafting has been updated to align with the new Professions system overhaul – players will find a vendor in Twilight Tor who will perform legacy lightcrafting tasks for equal or reduced material costs.
 Rewards include the Yeti Mount and the Winter Light Companion. Previous years Star of Fortune rewards – Winter Throne, Royal Sled, Winter Sled and Mimic Pet – have been moved to the Zen Market.
Lastly, keep an eye toward the starry sky this year… Something bright and wonderful may fall to the snow-covered landscape.
For additional details, please visit this link.
 Star Trek Online:
Q's Winter Wonderland (December 4, 2018 – January 17, 2019)
Return to the wonderland derived from the mind of Q once again! Protect a race of sentient gingerbread cookies from the Snow-conian, cast a reel (or pound on the ice) to enjoy some Klingon ice fishing, take on the dreaded Kramp'ihri and his merry imps. As with previous years, completing events in the Winter Wonderland will allow Captains to earn rewards, including new sweaters and more! Don't miss out on icy footraces as well for a chance to earn some Fek'ihri tech.
For additional details, please visit this link.
Champions Online:
Attack of the Misfit Toys (December 13, 2018 – January 10, 2019)
Millennium City has been transformed into a winter wonderland! Beginning December 13th, Champions can visit Renaissance Center to view the splendor of the ornamented tree, visit the Toy Drive store and gather presents to collect special rewards from the Helper Elves. Champions can also battle Clarence, the giant teddy bear, and Black Harlequin, who has turned the abandoned foundry into a workshop to create deadly toys. All of these festivities will allow the defenders of Millennium City to unlock new, winter-themed costumes!
For additional details, please visit this link.
PWI:
Wonderland X'mas Carnival (December 20 – 27, 2018)
X'mas has come to PWI! Visit Wonderland Park during this week to participate in a series of events. This includes an opportunity to earn daily rewards from helping Santa Clause deliver gifts, the chance to summon and challenge the Darksnow Fang, an exciting parade filled with gift drops, and help a Gingerbread Bo turn its frown upside down. Help out Uncle Zhao and Santa at the Wonderland Castle for rewards like Homestead Decorations, Nebula Dust Orbs, Astrospira Pearls, War Avatar Packs, and more! 

For additional details, please visit this link.
Forsaken World:
12 Codes of Christmas Event (December 7 – 30, 2018)
The most wonderful time of the year is here again!  New for this year, 12 giveaway codes will be shared throughout the month to celebrate. Make sure to redeem them all.
Holiday 5x XP/SP (December 5 – 12, 2018)
As a holiday celebration bonus, enjoy bonus experience points and soul power for an entire week.
Krampuslauf In-Game Event (December 7 – 12, 2018)
Krampus returns! Have you been bad?  Coordinate your efforts as a community and work with the GMs to help calm him down. St. Nicholas is watching too – he will give everyone presents based on the community contributions.
Facebook Christmas Photo Contest (December 16 – 26, 2018)
Take pictures of you and your friends celebrating the holiday season in game or in real life. Contest winners will receive special rewards and the community can unlock bonus gifts by sharing more pictures of holiday cheer!
For additional details, please visit this link.
Next Article
After 1.9 version of Dragon's Call II was updated, the operation team gets good feedback from its players and now they add Super Golden Pets...
by MissyS
Waren Story returns to the MMO front with Gplayon's first closed beta.
by MissyS
Gaijin Entertainment's MMO action game War Thunder now features 'The Chronicles of World War II'.
by MissyS