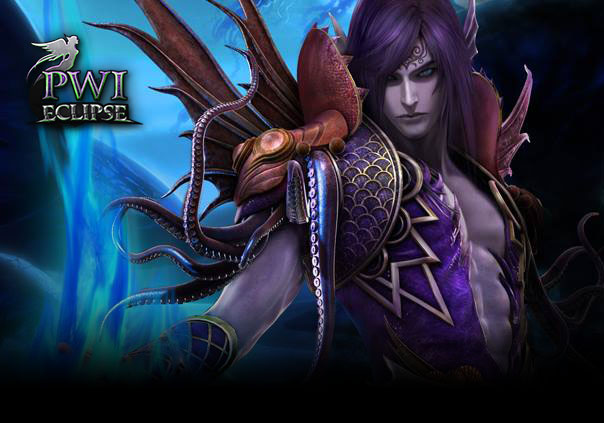 Perfect World International
Perfect World International is a 3D MMORPG taking place in a lush fantasy world inspired by Chinese myths and legends.
Story
The dead walk again and their eternal hatred for humanity fuels their derelict crusade against all creation. Take up arms against the Wraiths and ensure the future of mankind!
Features
►Requesting Raid: Explore and conquer only the most deadly and dangerous of dungeons for the greatest of rewards.
►I Look Pretty, Oh So Pretty: Customize your created character with an extensive selection in elegant costumes and custom-made mounts.
►Trial by Combat: Go to war for great power and valuable land in massive 80v80 faction battles.
Races
Settle on a starting race from options like the Earthguard, Winged Elves, Untamed, Nightblade, Tideborn, and Humans.
Classes
Archer – Archers are capable of dealing physical damage to their opponents from a safe distance. They have extremely high accuracy and critical hit chance, but low hit points and limited melee capabilities.
Assassin – Assassins are fragile but deadly. They specialize in dealing large amounts of damage to their opponents as quickly as possible. They have some of the highest DPS (Damage per second) in the game and access to powerful DoT attacks. Their weaknesses include very low hit points and weak physical defense.
Barbarian – Barbarians are powerful tanks that excel in absorbing damage. They are great front line fighters and can transform into tigers to increase increase their movement speed. They have very high hit points, high physical defense and powerful AOE skills. Their weaknesses include low accuracy and weak magical defense.
Blademaster – Blademasters are powerful melee characters with access to a wide variety of skills, making them one of the most varied classes in Perfect World. They have numerous stun skills and powerful AOE attacks, but low magic defense and limited single target damage output.
Cleric – Clerics have access to wide variety of healing and supportive skills making them extremely valuable in groups. They have powerful healing spells and access to some decent offensive magic, but the are fairly weak in PvP and cannot deal as much damage as some of the other classes.
Psychic – Psychics are an interesting utility class in Perfect World, as their spells largely revolve around buffs, debuffs and hexes. They do have access to some offensive magic, but cannot deal nearly as much damage as wizards.
Venomancer – Venomancers are a unique type of caster class with pet taming abilities. They have access to offensive poison spells and debuffs. They are easily the best soloing class in the game because of their pets, but like other casters, they have low hit points.
Wizard – Wizards are the primary offensive spell casting class in Perfect World. They are capable of dealing the most damage in the game and have access to powerful AoE spells, but have very low hitpoints and slow movement speed.
Mystic – A hybrid offensive and defensive magic user. Mystics have access to some powerful direct damage spells but also useful heal over time spells. They can summon pets to fight along side themselves as well.
Seeker – A powerful melee oriented class which wields a large two handed blade. They have access to numerous nature spells and can cast some offensive magic.
Stormbringer – Using the power of the Moon to bathe their scythes, Stormbringers fight against their enemies with a large variety of magical armoury, such as paralyzing, damage while walking and AoE damage skills, such as two vortexes.
Duskblade – Duskblades are silent and fast, with their combos, things can become dangerous. Must be aware with their paralyze and disarming skills. Duskblades are really versatile in battle, cause they have a feature system that it's their linked skills.
Microtransactions
This is a free-to-play title offering optional in-game purchases.
Status: Released
Release Date: Sep 02, 2008
Business Model: Free to Play
Developer: Beijing Perfect World
Publisher: Gearbox Publishing
Category:

Stand-alone

Genre(s):

3D, MMO, Adventure, RPG, Fantasy

Platforms:

PC


Editor's Score: 4/5

Pros:

+Wide Variety of Classes
+In-Depth Character Creator
+Diverse Selection of Mounts

Cons:

-Dull Combat
-Uninspired Quests
-Mediocre User Interfaces



Recommended System Requirements:

OS: Windows 7+
CPU: Intel Pentium 4 at 1GHz+
RAM: 1 GB
GPU: 3D video chipset with pixel and vertex shader model 1.3 supported
HDD: 13 GB



Description: Perfect World International is a 3D MMORPG taking place in a lush fantasy world inspired by Chinese myths and legends.
Seal Online: Blades of Destiny confirmed that they were launching an update for their game, featuring Sugar Panic.
by Ragachak
The City of Heroes community is petitioning NCSoft to keep the game alive.
by MissyS
Mind Candy™ today has launched its hit mobile game, World of Warriors™, on Android Devices. World of Warriors is an epic adventure and com...
by Mikedot