Cabals: Card Blitz Releases Worldwide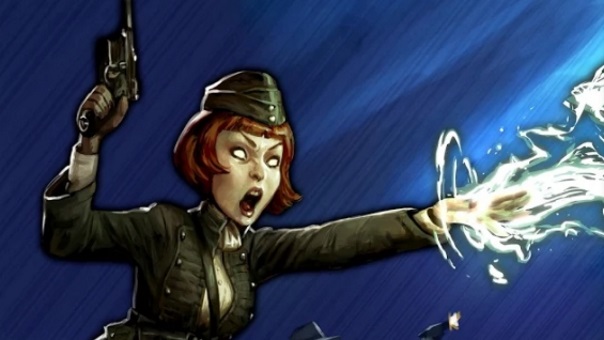 BISBOG just released their collectible card game, Cabals: Card Blitz on a world-wide level. It's available on both iOS and Android devices and players build decks and battle enemies in short, automatic battles. A large open world map is populated with enemy strongholds to do battle with, and players can also craft entirely new cards as they delve into a unique realm of occult magic and pre-World War Ii technology. It has been soft-launched in Europe and on Steam since February 2017 and is developed by Kyy Games, which previously developed the CCG Cabals: Magic & Battle Cards back in 2011.
Game features:
•       Short auto-battles – cards are drawn randomly and played automatically, introducing an exciting chance factor in a skill-based genre.
•       Non-linear world map – players unlock new regions, conquer and defend strongholds, and choose the order of challenges.
•       Skillful deck-building – the core gameplay consists in choosing the right combination of cards to maximize the success chances.
•       Immediate PvP-matching – players can play against offline rivals so that there is no waiting time and all player versus player matches start instantly.
•       Card fusion – cards can not only be evolved to higher tiered cards but can also be fused to entirely new cards that aren't available in booster packs.
•       Gym strongholds – players can conquer strongholds on the world map and earn big rewards during the time they defend them against other attackers.
Next Article
Eric Demilt kicked things off with a look at what has been and what will be in one of the most successful MMORPG launches of 2015, Skyforge.
by DizzyPW
As Friday the 13th draws closer, the creepy things will crawl out of hiding in Battlerite for the 'Tales of Horror' event.
by Ragachak
DeviantArt and BANDAI NAMCO Games will be partnering for an exciting new character design contest for the popular Outcast Odyssey card battle ...
by Mikedot