MU Online Season 14: Part 2 Now Live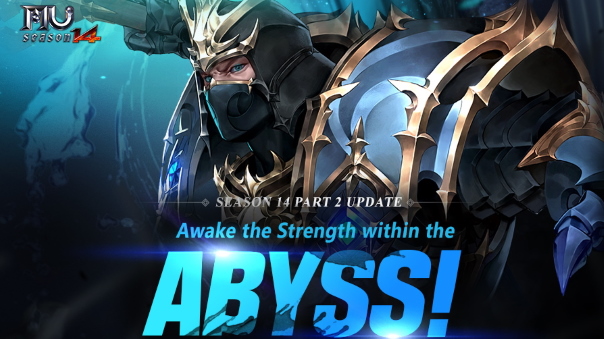 Press Release
WEBZEN, a global developer and publisher of PC and mobile games, announced today the release of its latest update, Season 14: Part 2 for its classic MMORPG MU Online.
The Season 14: Part 2 update includes a new field 'Atlantis of the Abyss', a second Mastery accessory 'Earring of the Ancestor', a new system 'Monster Soul Changer', a Rune Mage Mastery Weapon as well as a level cap increase to 1,150.
Along with these new features, various events have been organized by the MU Online team to celebrate the launch of Season 14: Part 2. Players can check out the events both in the game and on the official website starting from today.
MU Online players can visit the official website to participate in the Roulette Ranking Event, which is even more special this time due to the addition of new and exciting items. In the event, there are three different types of roulettes: Goblin Point, Dimensional, and Play Time. Players can use Goblin Points or Play Time Points to spin the roulette.
Additionally, there are many in-game events for players to enjoy. In the Monster Soul Changer Double Reward, players can earn double the reward by using the newly added Monster Soul Changer. Two other events will take place at the new field 'Atlantis of the Abyss', where players can collect Elemental Tokens and Golden Crests. Moreover, through the Enhanced Enhancing Event, the upgrade success chance for earring items from +8 to +15 will be increased by 20%.
Furthermore, limited-time special offers for the All-in-One Package, the Lapidary Stone Box, and more are now available to purchase in the in-game shop.
For more information on the latest updates, features, and ongoing events, players are invited to check out MU Online's official website and join the official Facebook community.
8-Bit, the indie development studio based in Barcelona, Spain and London, UK, today announced that a Steam Early Access build of its revolutio...
by Mikedot
SNOW is a realistic freeskiing simulator in the making, being brought to us by the 3-man team of Poppermost Productions. The game is powered b...
by DizzyPW
Fedeen Games is excited to usher in the new generation of strategy combat with Jungle Force, now available on iOS and Android!
by MissyS