Perfect World Review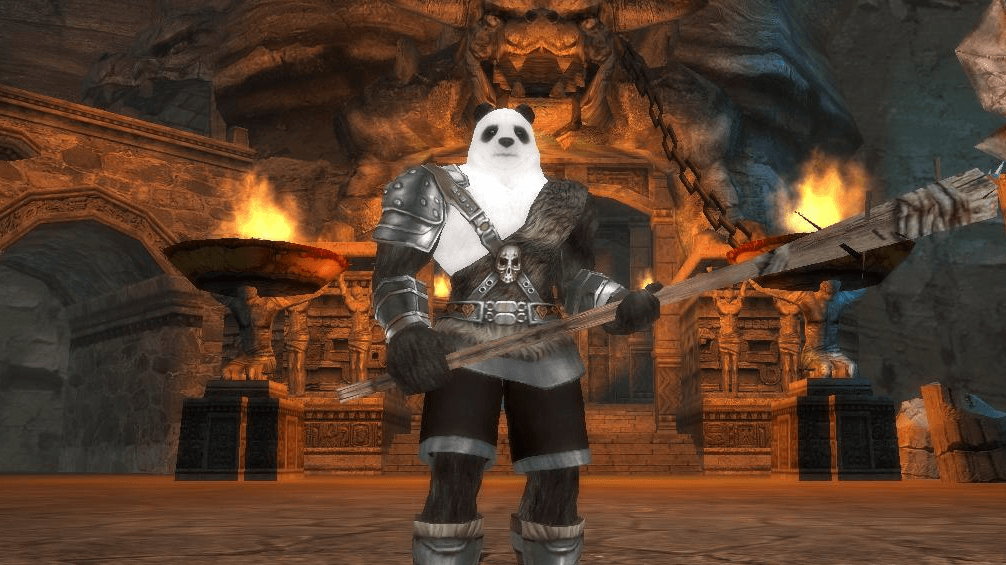 By Omer Altay

Perfect World is a 3D Fantasy MMORPG that was first released in China back in July 2005. The game was later licensed to the Malaysian MMORPG publisher Cubizone, and was eventually released internationally as "Perfect World International" in September 2008 on the Perfect World Entertainment English portal. The game was If you've played the game before on the Malaysian servers and liked it I strongly recommend you give it a go on the official International edition, as the game runs a lot smoother and has much better English translations. The good thing is that even though Perfect World borrows a lot of the generic MMORPG elements from other games, it does a phenomenal job of combining these elements to create an enjoyable gaming experience.

Character Creation… Wow!

The single most notable feature in Perfect World is character creation. The game allows you to customize just about every aspect of your character, from the position of your character's smile to the size of the ears. Unlike other MMORPGs that don't spend any effort on their character creation pages, players can easily spend hours playing with all the options in Perfect World's character creation screen. Given enough time I'm confident that players can model their characters to look almost exactly like themselves. If you're like me and you're tired of your character looking like a carbon copy of everyone else, you'll definitely appreciate Perfect World's character creation. Even though character creation doesn't directly affect gameplay, I see no reason why other game developers can't put the same effort into character creation that Perfect World did. I'm convinced that no amount of words can truly explain the possibilities in Perfect World's character creation, so I'll let this image sum it up for me.


I mean come on! What other MMORPG lets you make your character look that… unique! I tried to make my character look as silly as possible to demonstrate the possibilities of Perfect World's character creation. I'm sure if you try hard enough you can model your character after some well-known celebrities, so don't be surprised if you see a character looking like George Bush or the RPG protagonist Cloud Strife walking around. The sky is truly the limit here.

Wow… This world really is perfect.

Every aspect of Perfect World's presentation is top notch. Graphics, character models, and spell effects are all impressive, and some of the best visuals I've seen in an MMORPG. If you're like me and appreciate good graphics, you'll fall in love with Perfect World's visuals. I actually sat down and grabbed a few screenshots of a few gorgeous scenes I found in the game and just stared at them for a while. Everything from game's trees to waterfalls are just so incredibly polished and pleasant to look at. I feel there is one thing that I should warn you about before you actually log in to Perfect World. For some reason, your character can jump incredibly high in this game, and by incredibly high I mean absurdly high. So if you see players jumping on top of castles and buildings, it's not a glitch, just an incredibly awkward double jumping system.

On With the Gameplay!

The most important aspect of any game is its gameplay. Perfect World doesn't shine quite as bright in this department as it does in graphics and presentation, but the gameplay is still enjoyable. Combat feels a bit dull and leveling is incredibly slow. Unlike most MMORPGs, leveling through grinding is almost impossible. One thing I really like in Perfect World is that the game rewards questing significantly more than it does grinding. I'm tired of having to commit genocide against the entire ogre or badger race just to level up, so I'm glad that Perfect World encourages questing as much as it does. The single biggest problem I have with Perfect World is that quest dialogue and descriptions aren't as detailed as newer MMORPGs like Runes of Magic and Atlantica Online. You'll often grab a handful of quests in town and when you look back in your quest log, the quest descriptions won't tell you what the heck to do. Perhaps I'm a bit spoiled after playing Runes of Magic, but I don't see why the game can't point you in the right direction for finding quest NPCs and monsters. The game does help you turn in completed quests by marking NPCs on the map, which is definitely a convenient feature. Leveling up in Perfect World is fairly generic – players are awarded five attribute points each level and new skills are unlocked through a skill tree system which have to be purchased at your class trainer.


A Map well done.

This is sort of a minor detail, but I really liked Perfect World's map. Every location in the game is marked beautifully on the map and the terrain is also easily visible. Players can mark their favorite hunting locations by tagging them on the map as well which is a nifty feature. You can also see which guilds control which territories on the map which is helpful if you're actively involved in the game's PvP.

Woah! Internet radio?!

One aspect of Perfect World that I was really surprised to see was the game's own internet radio station. If you're tired of hearing the game's built in music you can easily access the game's internet radio button and start listening to some other tunes. When you launch the internet radio station, the game will point your web browser to an online free radio streamer by Slacker.com. Perfect World partnered with them to run their very own radio station that plays music based on the community's favorite genres of music. Of course, if you want to listen to other genres of the music you can easily access other slacker.com radio stations right from Perfect World's community interface. The sound quality from the Perfect World Radio is incredible, and is just as good as having the mp3 downloaded on your own computer! This is such a simple, yet incredibly entertaining feature. I'm surprised other developers haven't implemented similar features in their games.


PvP… events… features galore!

If you're a fan of PvP you'll definitely appreciate Perfect World's massive 90 vs. 90 guild battles. Player guilds can actually control towns and territories in the persistent game world. So, whenever a player enters a town your guild controls, they'll see on their screen the town's name and your guild's name afterwards. Aside from the main MMORPG content, Perfect World has a lot of other extras to offer. The game's GMs are heavily involved in the game, which is definitely a welcomed change. In game events are common and are usually incredibly fun. One of the game's best aspects is the developer's dedicated to the game. Perfect World is one of those games that's constantly being updated and tweaked. Major expansion packs are released regularly with smaller patches released often. The game's developers have been doing a phenomenal job keeping Perfect World fresh and fun.

Final Verdict: Great (4/5)

Perfect world is incredibly fun and one of the most polished free-to-play MMORPGs out there. Perfect World's impressive graphics and polished gameplay more than make up for its few flaws. Even if you end up disliking the game, I can assure you that you'll at least have fun creating your character. There's no reason not to give this game a try.
Next Article
In knight's Fable, the development team always wish to create more social atmosphere in the game. Your friends are your most vital allies in...
by Mikedot
Darwin Project has announced that its second, and final, open beta will take place this weekend.
by MissyS
ArenaNet announces Raids beta, Druid elite specialization, and more at TwitchCon.
by MissyS