Star Trek Online Celebrates Third Year Anniversary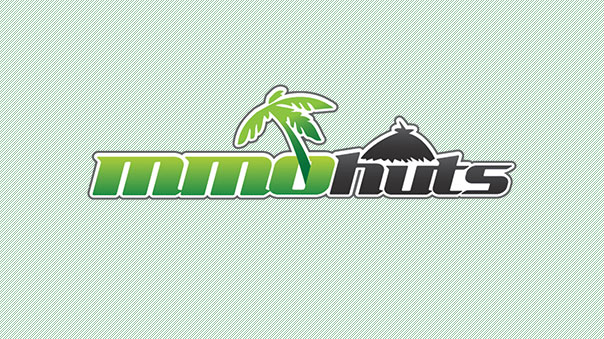 Perfect World Entertainment has announced that celebrations of the Three-year Anniversary of Star Trek Online have officially begun. Today, players are invited to experience a special Anniversary Episode, "Temporal Ambassador," starring Denise Crosby reprising her role as Lieutenant Tasha Yar from Star Trek: The Next Generation. The notorious Q will also be hosting an in-game event with a hoard of rewards for players who participate.
"We've come a long way since Star Trek Online first launched in February 2010," said Daniel Stahl, Executive Producer at Cryptic Studios. "Since then, I've had the pleasure to serve alongside one of the most talented development teams in the industry. Moving forward, the mission will remain the same: Star Trek Online is a game built by Star TrekTM fans, for Star Trek fans — and we will continue to bring the universe we love so much to life."
Since the February 2010 launch of Star Trek Online , developer Cryptic Studios has launched a total of seven, expansive Season updates and has worked closely with numerous Star Trek celebrities of note including Leonard Nimoy, Zachary Quinto, Chase Masterson, and Denise Crosby. With millions of Captains and regular updates expanding the already massive size of the game, there's never been a better time for Star Trek fans to explore strange new worlds, seek out new life and new civilizations in Star Trek Online .
The anniversary includes a special infographic released today, highlight the accomplishments of the past three years.
Next Article
The official Tree of Savior blog has just released a new blog that introduces two new classes: the Squire and Centurion from the swordsman cla
by Mikedot