DomiNations Update Uncovers Powerful Artifacts and History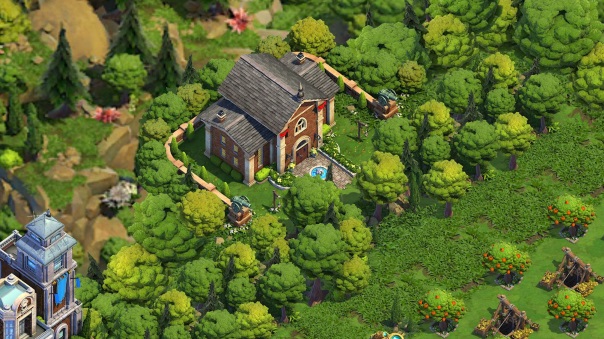 Nexon and Big Huge Games released a new update for DomiNations, entitled "Treasure of the World" and adds powerful Artifacts that explore the right history of the eight Nations in the game. The Treasures of the World update ushers in a new way to experience history while collecting Artifacts, including weapons, armor, pottery and jewelry that add bonuses to players' Nations and can be displayed in a player's own personal Museum. DomiNations are also celebrating their third year anniversary and also announced they have achieved 150 million dollars in lifetime receive and 18% year-over-year growth in revenue. 
The Museum is the latest feature update to DomiNations which has provided players with four new massive content expansions with the new Ages – Industrial Age, Global Age, Atomic Age and Cold War Age – since the game launched in April 2015. In those three years, players collectively participated in more than 1.3 billion PvP battles, spending more than 2,853 years in battle with one million alliances fighting for global superiority in massive 50 vs 50 World Wars.
The DomiNations Treasures of the World update includes:
The Museum: The Museum is a new building in DomiNations located near the Alliance Gate. The Museum is available to repair starting in the Gunpowder Age. Once players repair their Museum, they can craft Artifacts using Mysterious Fragments.
Artifacts:  Artifacts are powerful items that provide their town and troops with bonuses that can affect troops in battle, town economy, and enemy attackers. Once players have crafted an Artifact, they can put it on display in their Museum.
Mysterious Fragments: Mysterious Fragments are items that are used to craft Artifacts in the Museum. While repaired Museums generate Mysterious Fragments over time,  they can also be earned from normal battles.
Independent game developer, ArtCraft Entertainment, Inc. today launched a Kickstarter campaign to crowdfund its highly-anticipated Massively M...
by Mikedot
Those looking to play the best turn based MMORPGs need not look further.
by Guest
Following a successful pre-registration event, Yoozoo Games latest MMOARPG, Era of Celestials is now available globally.
by Ragachak