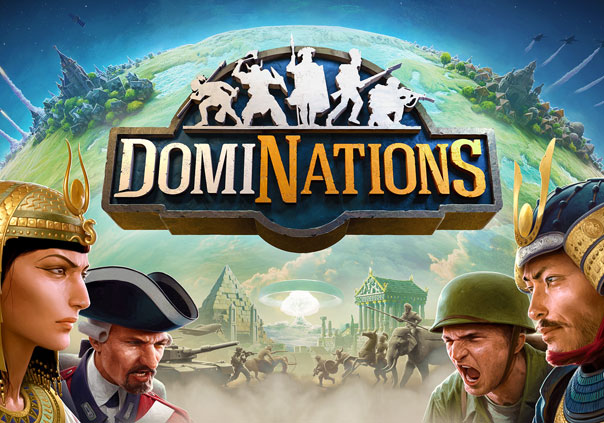 DomiNations is a free to play 2D strategy game developed by NEXON M for iOS and Android where players can advance, explore, and conquer from the Stone Age to the Space Age. Eight different nations are available for players to choose to identify with and ultimately rule the planet with: the Koreans, British, Romans, Chinese, Germans, French, Japanese, or Greeks. Each of these nations has their own special powers and unique units that will give them an edge in particular situations. As your nation advances through the ages, you will uncover new technologies like gunpowder, cavalry, and flight which will help you stack up against your growing foes.
Even historically famous generals and leaders like Alexander, Cleopatra, and Napoleon will become available to help you lead your troops into combat. Wonders of the World can also be built so you can increase your glory and spread the word of just how powerful you truly are.
In singleplayer campaigns you can conquer the world, spanning from the Fertile Crescent to the Peloponnesian War. In multiplayer you can work with fellow players and join alliances together, working to eliminate anybody standing in your ever-expanding sphere of influence.
Dominate any Alliances that pose a threat to your capital city and train your troops to help you achieve planetary domination in DomiNations!

Status: Released
Release Date: Apr 02, 2015
Business Model: Free to Play
Developer: NEXON M
Publisher: NEXON M
Category: Mobile
Genre(s): 2D, Strategy, Casual
Platforms: iOS, Android

Pros:

+Known generals and World Wonders
+Balanced nations.
+New ages added periodically.

Cons:

-No alliance recruiting system in-game.
-Massive expenses late-game.



Recommended System Requirements:

OS: iOS 7.0+ OR Android 4.0.3+
HDD: 97.9 MB