TERA's 'Shore Hold' Update Offers a New Battleground and Gear Sets for PC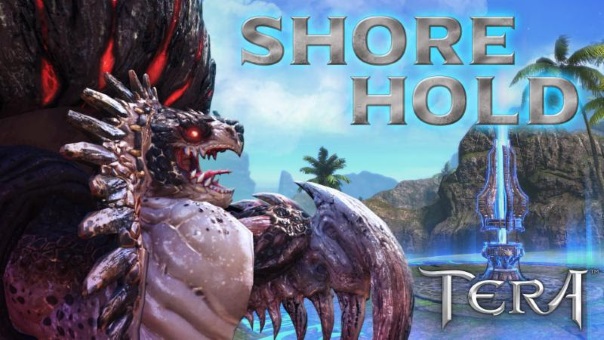 TERA's first major update of 2019 is here for PC, with "Shore Hold", which features a 7v7 Battleground of the same name. Shore Hold features shorter resurrection times, buff-generating mana stones, and other features to make PVP more exciting. The objectives in Shore Hold is two-fold. Capture pyres and fight a cave-dwelling monster. Both of these can force players to think ahead and react quickly, because spending too much time on one objective can leave the other vulnerable to attack. New PVP gear sets also come in this update, with PVP-only enhancement effects. By using Bellicarium credits, players can get one of three types of gear: Disciplinary, Harmonic, and Impregnable. These new effects can include damage reflection, slowing effects, and enemy stat reduction, just to name a few.
Players can also check out a brand new solo instance, the Training Ground. Complete with a new DPS meter, the Training Ground lets players reset fights to adjust or change gear, supplies them with virtual thralls, and allows for a collection of buffs to simulate an active party, all to create an effective personal training session for either solo or group play. Players must be level-65 to start a solo instance in a private vault, and they can enter by approaching Whurloc in Highwatch. In this update, the "Shadow Sanguinary" dungeon also returns, with updated rewards. Shore Hold will also include a number of balance changes for various classes, with full patch notes found in the link below.
Today, Turbine has released a new batch of screenshots from the upcoming expansion for Dungeons & Dragons Online – The Shadowfell Conspi...
by MissyS
Gameforge is proud to announce the 10th anniversary of Runewaker's Free-to-Play MMORPG, Runes of Magic.
by Ragachak
The second Closed Beta Test is nearly here for Astellia Online, and with it will come some new content to explore.
by Ragachak