BLESS Online – Ruins of Shaqqara Interview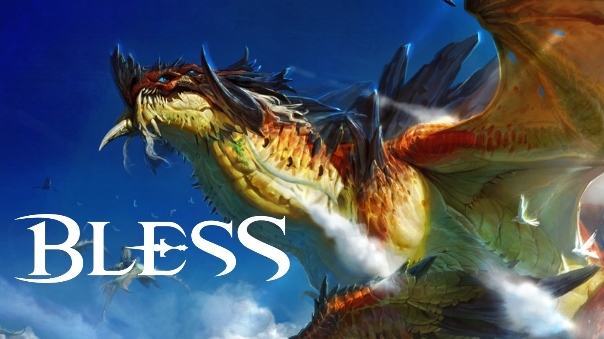 BLESS Online's latest update promises an increase in level cap, new challenges, encounters, and updates. I recently had a chance to sit down and talk with their development team about what players can expect in this latest content update. Many thanks to the Neowiz Bless Studio for having the time to chat with us about it.
Ragachak: So I hear the November update for Bless is pretty huge. Most MMOs tend to save their level-cap increases for expansions and similar landmarks. Is Bless going to stray away from expansions or was there another inspiration for an early level cap increase?
Bless: Although it is soon after the official release, we have have been regularly adding updates to our service since the start of EA to meet our the players' desire for new content. We also saw that a good amount of players have already reached max level and are enjoying the endgame content. We decided to add this level expansion update to give both new players and those who have been with Bless since EA a bigger, more content-rich world.
Ragachak: Will level 45 players be able to get exp in the areas they're presently in, or will they need to head to new areas like the Burning Desert?
Bless: Players will be able to get EXP the same way they did before the Level 50 cap. However, players will be able to get EXP more quickly by exploring the newly added areas and doing the new quests. After all, it's intended for levels 45-50, whereas the current areas are for level 45 and under.
Ragachak: Now that a level cap increase is on the horizon, will level 45 players still be able to do Royal Quests?
Bless: No, with the level cap increase, players will need to be level 50 to do Royal Quests. They are intended as a max-level activity.
Ragachak:  Are there any spectacular or noteworthy rare monsters players should consider seeking out in the new areas you'd like to highlight?
Bless: The incarnation of an ancient god will appear before the players… We won't say anymore as we don't want to spoil anything! Players will also be able to tame mobs that were previously unseen in the field, such as the giant Basilisk and many mechanical-type mobs.
Ragachak: There's also a new level 50 dungeon, Zeeto's Laboratory. Is there a gear level requirement to enter?
Bless: A gear score of 8340 is needed to enter the new level 50 dungeon.
Ragachak:  Will Zeeto's Laboratory bosses feature any new abilities or tech that other bosses have yet to use?
Bless: Instead of specific skills or abilities, I want to talk about the direction of the overall boss experience. Compared to previous dungeons, being familiar with the pattern is most important for defeating bosses, as is coordination. One of the defining characteristics of Zeeto's Laboratory is that the space between bosses is short, making for an extremely intense combat experience. Each boss has their own distinct attack pattern, such as getting stronger over time or switching targets to attack depending on each target's condition. We can't wait to see how players approach each one.
Ready to jump in your own Bless adventure? Check out our Sweepstakes giving away booster packs and subscription time!
Marvel Heroes 2016 announces new content inspired by the U.S. theatrical release of Marvel's Captain America: Civil War, now in theaters.
by MissyS
Identity V released a poster not too long ago that teased a mysterious partner for the asymmetrical horror game.
by Ragachak