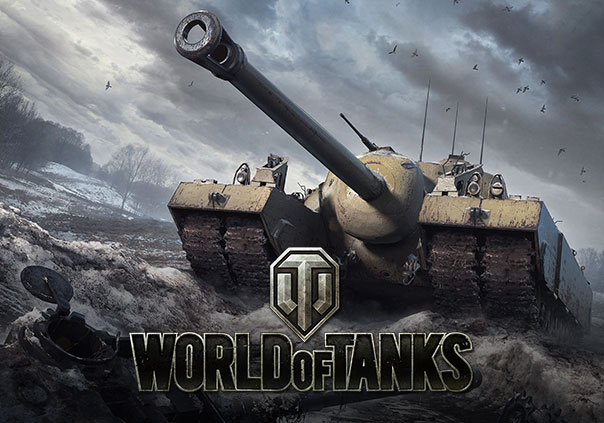 World of Tanks (WoT) is a free-to-play MMO shooter that puts players in command of their very own World War 2 era battle tank. WoT is a team-based game where two sides of up to thirty players each compete to destroy all opposing vehicles. Teams will need to work together and strategize if they want to succeed and make it out of battles without their vehicles going up in flames.
With 150 combat vehicles of American, French, German, British, Soviet, or Chinese design, World of Tanks offers an in-depth gaming experience. New recruits start with a light German or Soviet tank, but after accumulating experience and credits, they will be able to upgrade to heavier models. Additionally, it is possible to upgrade individual parts such as turrets, chassis, engines, guns, radios, and ammunition types. Each nation has a research tree to advance through to unlock access to new tanks, guns, and even crew members for those vehicles. RPG elements also make an appearance, as players will be able to upgrade their tanks with new parts and crew members.
Additionally players can join up with a clan for the chance to compete for unique rewards. Clans compete with each other for territory and resources to earn gold, upgrading their Stronghold along the way to get higher battle results. Players can participate in clashes and Global Map events to help their clans gain ground and they'll even be able to acquire unique clan vehicles in the process.
With a historically accurate setting and action-oriented gameplay, World of Tanks delivers a level of excitement to World War 2 games that isn't often seen. Create your perfect tank, form the perfect crew, and fight your way through countless battles filled with fire, explosions, and sheer excitement! If you're looking for a game that is easy to pick up, but challenging to truly master then look no further.

Status: Released
Release Date: Aug 12, 2010
Business Model: Free to Play
Developer: Wargaming
Publisher: Wargaming
Category: Stand-alone
Genre(s): 3D, MMO, Shooter, Strategy
Platforms: PC

Editor's Score: 3/5

Pros:

+Over 150 armored vehicles to command.
+Historically accurate tanks of American, French, German, British, Soviet, and Chinese design.
+Easy to learn, simple gameplay.

Cons:

-No single player or PvE modes.
-Cash shop advantage.
-Repetitive gameplay.



Recommended System Requirements:

OS: Windows 2000 / XP /Vista / 7
CPU: Pentium 4 3.0 Ghz
RAM: 2 GB RAM
GPU: NVIDIA GeForce 7600 GT / ATI Radeon X1600
HDD: 5 GB