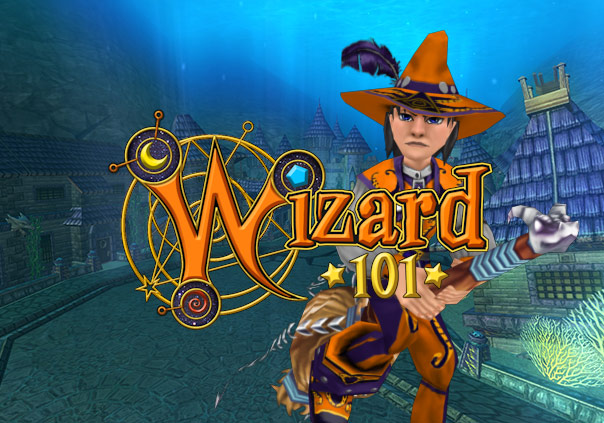 Wizard101 is a fantasy MMORPG providing a safe place for children to explore a vibrant universe filled with magic and wonder.
Story
As an up and coming magician at Ravenwood Academy, you'll need to stay on top of your studies while doing your part to fight evil forces and save Wizard City.
Features
►Sorting Questionnaire: Take a quiz to determine what kind of magic suits you best.
►Ancient Texts: Collect the cards that will be your actions in fights.
►Mystic Arts: Engage in turn-based battles where you strategically cast spells from your hand.
►Think Quick: Keep combat in control by correctly timing when to use damage and when to use more utility-based tactics.
►Path Less Taken: Discover a variety of worlds which include dusty deserts, icy peaks, and thorny jungles.
►Friendly Companion: Capture and raise up magical pets.
►New Heights: Train up your level and equip powerful gear in an effort to defeat difficult bosses.
►Looking Abroad: Measure your skill against the world in the exciting PVP game modes.
►Homely: Choose, grow, and decorate a castle plus garden combo for both you and your pet to enjoy.
►First Line of Defense: Ensure your little one doesn't run into foul language or other toxicity with an assortment of parental controls.
Classes
Fire: Whittle a foe's HP down with these burning techniques.
Ice: Soak up damage and taunt enemies into attacking you instead of your friends.
Storm: Devastate the opposition with massive damage – assuming you land a hit that is.
Life: Heal other players and attack with pinpoint accuracy.
Myth: Summon helpful servants to do the battling for you.
Death: Chain spells together to hurt an enemy and heal yourself at the same time.
Balance: Does a little bit of everything, but masters nothing.
Microtransactions
This is a free-to-play title with the option to purchase or pay a monthly subscription fee for additional content.
Status: Released
Release Date: Sep 02, 2008
Business Model: Free to Play
Developer: KingsIsle Entertainment
Publisher: KingsIsle Entertainment
Category:

Stand-alone

Genre(s):

3D, MMO, Adventure, RPG, Fantasy

Platforms:

PC, Steam


Editor's Score: 3/5

Pros:

+Original theme and graphic style.
+Quest driven gameplay.
+Unique card battle system.

Cons:

-Limited free content, most areas require subscription.
-Geared towards children, restrictive chat.
-Slow, turn based combat.



Recommended System Requirements:

OS: Windows XP+
CPU: 1GHz Intel Processor
RAM: 512MB
GPU: GeForce 2+
HDD: 5 GB


Recommended System Requirements: (MAC)

OS: Mac OS X Snow Leopard (10.6) or newer
CPU: Intel-based Macintosh system running Mac OS X
RAM: 512MB
HDD: 5 GB



Description: Wizard101 is a fantasy MMORPG providing a safe place for children to explore a vibrant universe filled with magic and wonder.
Last week, Aeria Games introduced a new major update to Eden Eternal, adding a new class and more.
by MissyS