Fantasy Earth Zero shutting down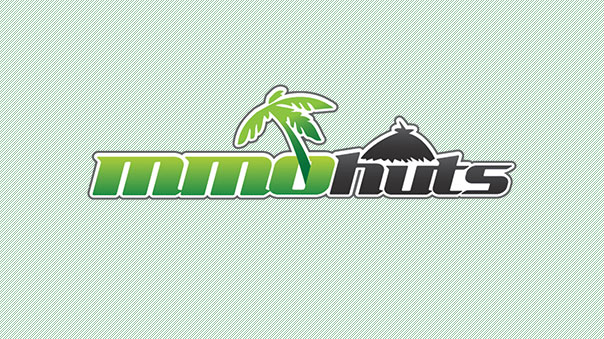 Fantasy Earth Zero has posted and emailed out its farewell to players, announcing that it will be shutting down on March 21st.
The timeline until the game shuts down has been set up, with Arb shops and gold coins no longer for purchase immediately, as well as a 400% boost to experience and ring rates. Players who purchased PotCash between January 5th and February 3rd will be able to get a refund from Gamepot, so long as they contact the company by March 5th.  Players who try out Mir2 will also get free PotCash.
Gamepot also published Bright Shadow, which shut down in October of last year.
Fantasy Earth Zero Gameplay Screenshot
Source:
Farewell Fantasy Earth Zero  Dear FEZ players,

First of all, we would like to show our gratitude for all the players who have played Fantasy Earth Zero. Sadly, we regret to inform you that the world of FEZ will close effective March 21, 2011. We apologize for any inconvenience this causes, and thank you for playing. Here are some important dates and options relating to the cancellation of the game.

1. February 3, 2011. The Arb shops will close and gold coins will no longer be available for purchase as of February 3, 2011. The servers will be set to 400% EXP and Ring rates for those who choose to venture further into the world of Melpharia.

2. February 15, 2011. The Arb items in the tool shop will be removed as of February 15, 2011.

3. March 21, 2011. The game will be closed as of March 21, 2011.

4. Limited Refund. For FEZ players, if you purchased PotCash between January 5, 2011 12:00 a.m. (PST) and February 3, 2011 11:59 p.m. (PST) ("Refund Period"), Gamepot will refund you the purchase price you paid for PotCash purchases made during the Refund Period. To take advantage of this limited refund opportunity you must contact us at fezrefund@gamepotusa.com no later than March 5, 2011 and provide us with your GamepotUSA account ID. All inquires must be made through our email system.

As described in the Terms of Use and except for the limited refund opportunity described above, there will be no refunds of any PotCash due to the cancellation of the game.

5. Free PotCash. For being a former Fantasy Earth Zero player, we are offering free PotCash to those who try out Mir2. For more information about this free PotCash opportunity, click on the button below.

Once again, we would like to thank all the players who have stuck with us to the very end. At this time, as a token of gratitude we would like to offer you a chance to play Mir2. For any questions or comments regarding this Cancellation Notice, please contact us at fezrefund@gamepotusa.com.
Next Article
FUNFLOW and GAMEVIL's mobile action RPG Kritika: The White Knights has passed 20 million downloads worldwide.
by Mikedot
There's huge Star Trek Online news coming! Starting next month, a "Star Trek: The Next Generation" themed episode is coming.
by Ragachak
PUBG Mobile released its latest update, 0.15.0, and with it comes a wealth of content and some fun Halloween content.
by Ragachak