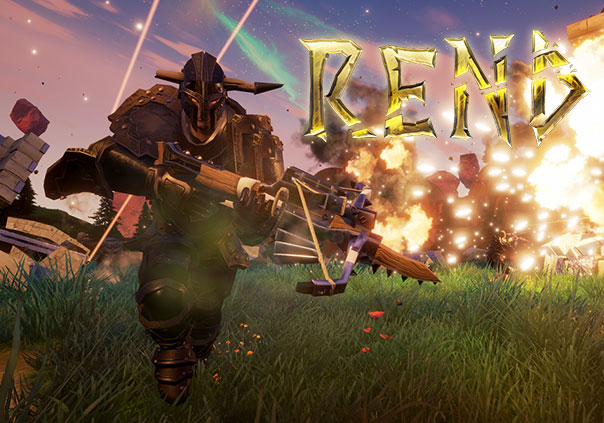 Rend is a 3D MMORPG shooter developed by Frostkeep Studios for PC and will be available on Steam Early Access in Spring 2017. In Rend players can fight against hordes of demons in an ongoing war alongside the faction of their choosing all in the name of mere existence. Survival is the main goal when it comes to faction warfare after all. By using your own playstyle to your advantage you might just find that you can help your faction in a unique way.
The talent and skill systems in Rend will allow you to develop your character just how you'd like. Making sure that your character's abilities are tailored specifically to your playstyle will be key in your success. Even your faction will appreciate the unique niche you've carved for yourself. Any help is still help, and helping in the way that suits you is sure to keep both parties happy.
The three dominant factions that can be fought for are: Conclave, Order, and Revenant. A war can't be fought by a single hero so your faction will become your home during these hard times. You will all have to work together to build your stronghold, withstand enemy forces, and keep your resources safe and sound. When the Time of Reckoning strikes all bets are off and you'll be vulnerable to the forces of the Lost Ones, as well as an enemy factions. Your enemies will also be ripe to plunder at the Time of Reckoning, so you decide what front you'll be needed on!
When you are not defending your base during the Time of Reckoning you'll be able to explore the world with your faction and collect resources. Use them to upgrade your faction's technologies, giving you the ability to craft stronger gear. Bind vanquished creatures to you as your own personal mounts and even discover lost magics to bolster your power.
In Rend, the world revolves around more than just you. Your faction is at risk, and you'll all need to fight together to keep it safe!
Status: Pre-Release
Release Date: Jul 31, 2018
Business Model: Retail
Developer: Frostkeep Studios
Publisher: Frostkeep Studios
Category:

Stand-alone

Genre(s):

3D, MMO, RPG, Shooter

Platforms:

PC, Steam



Recommended System Requirements:

OS: Windows 7 64-bit (or later)
CPU: 2 GHz Dual-Core 64-bit CPU
RAM: 4 GB
GPU: DirectX10 Compatible GPU with 1 GB Video RAM
HDD: 10 GB



Description: Rend is a 3D MMORPG shooter where players can fight for the safety of their faction and customize their character with a deep skill tree. Only the strongest and most cunning will last long, and only one side will win. Your survival is not guaranteed.
Bohemia Interactive today announced the official release date for the upcoming Arma 3 downloadable content pack, Arma 3 Marksmen.
by MissyS
The Lost Vikings are back! While they briefly considered retirement after defeating the emperor Tomator, there were only so many polar bears t...
by Mikedot
Arc System Works has Battle Fantasia -Revised Edition-, to Steam today.
by MissyS