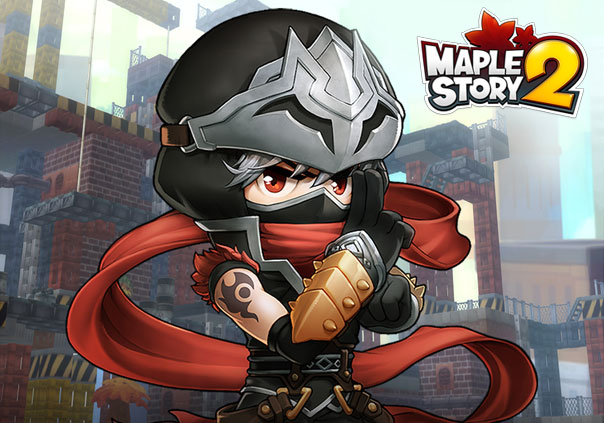 MapleStory 2 is the long-awaited next title in the Maple universe, set before the events of the original game. Instead of the traditional side-scrolling of MapleStory, MapleStory 2 opts for a full 3D approach with voxel-style graphics and bright colors. MapleStory 2 also revealed a new class upon launch, the Runeblade. This comes with the already existing Archer, Assassin, Berserker, Heavy Gunner, Knight, Priest and Wizard. Each class has its own strengths, weaknesses, and can reset their skills and stats at will in their respective menus. Each class can also try out presets based on particular skills in the skill menu, to learn how their class is most optimally played.
MapleStory 2 is a casual, fun MMORPG where the majority of the players new gear and items come from completing the main quest, but can also tackle dungeons alone or in a party to find better gear or even fun cosmetics outside of the in-game shop. The game itself is easy to control, and also offers controller support for those inclined to play with a controller instead of the keyboard. MapleStory 2 is also free-to-play, but with an optional subscription service to give more exp and a set of potions upon daily login, alongside other minor benefits. These do not confer any pay-to-win advantages but can help speed up the leveling process. Players do not need additional/outside knowledge of the original MapleStory to play and handles just fine as a newcomer to the franchise.

Status: Pre-Release
Business Model: Free to Play
Developer: Wizet
Publisher: Nexon
Category:

Stand-alone

Genre(s):

3D, MMO, RPG

Platforms:

PC, Steam


Editor's Score: 4/5

Pros:

+Eight unique classes.
+Fair cash shop.
+Extensive customization.

Cons:

-Can subscribe for faster progression.
-Towns can be crowded/noisy.



Recommended System Requirements:

OS: Windows 7 64-bit
CPU: Intel Core i5 or better
RAM: 8GB
GPU: GeForce GTX 750 / GTX 750 TI/ GTX 650TI / GT 1030
HDD: 8GB



Description: Prepare to rediscover the world of MapleStory in this 3D sequel.
Select buildings will be remodeled and the fastest hero the game has ever seen will be joining the ranks.
by MissyS
Today marked the livestream and reveal of Smite's Patch Notes for Patch 3.6: Escape from the Underworld.
by MissyS