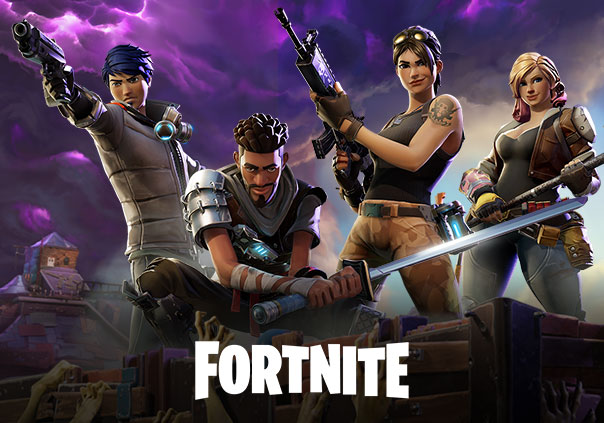 Fortnite is an open-world survival game featuring three major gameplay components: the scavenging of materials from dangerous environments, expansive base-building, and the fighting off of a nigh unstoppable undead horde.
Start by teaming up with a few friends and dive into a post-apocalyptic world chopping trees, mining rocks, and recycling scrap metal. Next, take all of those materials and build from the ground up a home outfitted with strong defenses like barricades and enemy annihilating traps in additional to a variety of equipment. And finally, protect your fort with an arsenal of weaponry like assault rifles, snipers, katanas, shotguns and more across a variety of unique classes.
Remember, don't take shelter, make it.

Status: Released
Release Date: Jul 21, 2017
Business Model: Retail
Developer: Epic Games
Publisher: Epic Games
Category: Stand-alone
Genre(s): 3D, Adventure, RPG, Shooter
Platforms: PC, Mac, Xbox One, PS4

Pros:

+Colorful Graphics
+Limitless Gameplay Options
+Seamless Co-op

Cons:

-Sluggish Progression System
-Questionable F2P-Inspired Design Choices



Recommended System Requirements:

OS: Windows 7/8/10 64-bit+/OSX Sierra
CPU: Core i3 2.4 Ghz/Core i5 2.8 Ghz
RAM: 4 GB/8 GB
GPU: Intel HD 4000 /Nvidia GTX 660 or AMD Radeon HD 7870 equivalent DX11 GPU



Additional Information:

· Fortnite will go Free-to-Play in 2018, consider holding out until then.