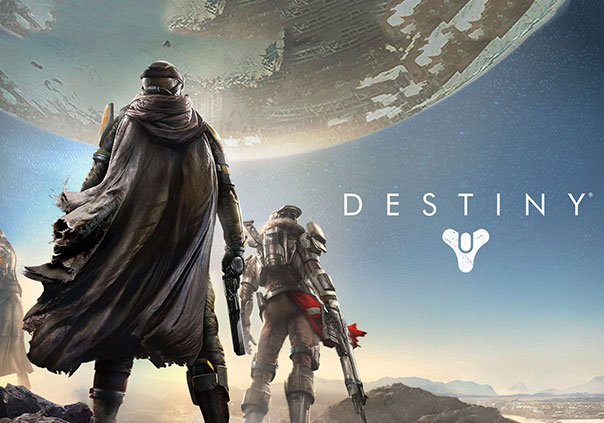 Destiny is a buy-to-play FPSMMO developed by Bungie for PlayStation 3, PlayStation 4, Xbox 360, Xbox One. In Destiny players can explore the frontiers of lost worlds as a Guardian in a universe where mankind is nearing extinction. Guardians serve the last safe city on the Earth, aptly named The Last City, and can harness the power of the Light against anyone that dares threaten mankind.
Characters in Destiny can be given both a race and class upon creation. Each class has their own skill trees to further customize playstyles and sub-classes that can be unlocked. The Hunter class is a space bounty-hunter that excels in agility and mobility, the Warlock class is a cosmic wizard that focuses on offensive abilities and cooldowns, and the Titan class functions as a tank that does well in close-quarters combat. Armors in Destiny are class-restricted in nature, but that doesn't mean your weapons are! No matter what class you are you can use any weapon you find, giving you the chance to try tons of different combinations and use your favorite.
In Destiny players can take part in either PvE or PvP content depending on their preference. In PvE players can do everything from exploring the remains of an abandoned Earth to traveling to distant planets and other dangerous areas. Other players will share instanced versions of the planets you travel to, making it so you have the option of either lone-wolfing it or joining up with other Guardians on the fly for dangerous missions. There are even world events that can trigger on each planet and give you useful rewards if you manage to complete them with your fellow Guardians. In PvP players can take to the Crucible where Guardians fight among each other for honor in everything from deathmatches to king-of-the-hill games. After all, we all want to know who the greatest defenders of humanity are!
Humanity is in danger and will take anyone able-bodied and willing to protect them. Take your friendly AI companion and join up with the Guardians in an adventure like none other! What will your destiny be?

Status: Released
Release Date: Sep 09, 2014
Business Model: Retail
Developer: Bungie
Publisher: Activision
Category:

Stand-alone

Genre(s):

3D, Adventure, Fantasy, Sci-Fi, Shooter

Platforms:

Xbox One, PS4


Editor's Score: 4/5

Pros:

+Impressive sci-fi visuals
+Expansive gameplay
+Good customization

Cons:

-Delayed content updates
-Weak story elements overall





Description: Destiny is an action game from the creators of the Halo series, set in a mysterious future. Create a unique and powerful character, customize the way you look and fight, and explore the frontiers of lost worlds.
The Ashes of Creation development team recently published a blog post concerning the nature of castle sieging.
by Ragachak
Rainbow Studios and Nordic Games announced the release of MX vs. ATV Supercross Encore on Steam Early Access today.
by MissyS
Under the terms of the acquisition agreement, MTG will acquire the majority of the outstanding shares of Turtle Entertainment for € 78 milli...
by MissyS