Warlords Awakening Announces Free Weekend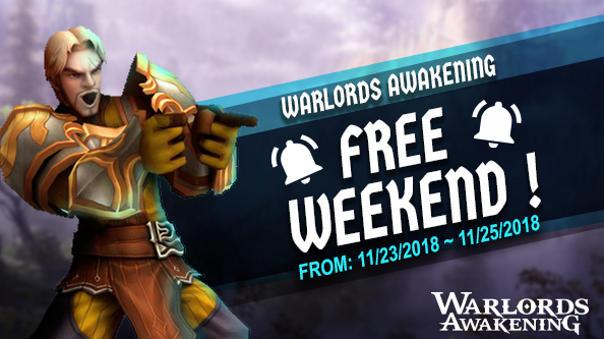 PLAYWITH Interactive announced that their MMORPG, Warlords Awakening will feature a free weekend, starting on November 22nd. It will last from November 22nd through the 25th and offers adventure to all challengers. There are also two exclusive events during this time. The first is The Warlords Training, where players earn rewards for every 10 levels they gain, and War is Coming, an event where everyone will receive the "Red Rock Star" costume and an adventure pack. In addition, starting on November 28th, the game will launch, and everyone will be able to enjoy new content. From the new level cap (50), 4 new dungeons, a new language (Portuguese), the Guild Store, Class balance, a Christmas System Event and more.
"We have had great changes and improvements in the game as new content, balance of classes, events, all carefully thought to provide a new experience for our players; without them, we would not have transformed Warlords Awakening into what it is today: a great game", argued Ricky So, director of business development at PLAYWITH Interactive Inc.
Blizzard community members everywhere are invited to the biggest Blizzard event of the year: Blizzcon 2019, in Anaheim, California.
by Ragachak
Heroes Tactics: Mythiventures is coming to iOS devices on November 19.
by MissyS