Rosh Online officially launches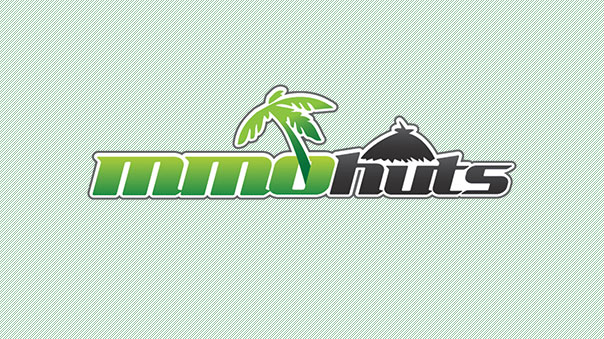 Ignited Games has announced that Rosh Online: The Return of Karos has officially launched today.
The launch comes with a new update, adding the Siege War and Mining War for PvP fans, along with new pets and weapon enchant stones at the item store.
In addition, a few events are being held to celebrate the game's launch. All players who log in will receive a beginner's package, and those who level up will also find another package with level 19 gear. Players can find blue or red boxes from their enemies, containing rare items, weapons, and armor, for the holiday season.
Ignited Games also publishes WonderKing and Wind Slayer 2.
Source:
The Battle Begins in Rosh Online: The Return of Karos

Ignited Games' Third North American Title Officially Launches

EL SEGUNDO, Calif. – Dec. 7, 2011 – Calling all paladins and rogues:  Rosh Online: The Return of Karos is now live and  Ignited Games is seeking the bravest online warriors to restore peace to the Broccion continent in its latest combat-action massively multiplayer online role-playing game (MMORPG). Curious combatants can now sign up and download the free-to-play  Rosh Online at the  game's official site.

"Rosh Online provides countless hours of adventure, featuring top-notch visuals and packed to the brim with action for online gamers," said Peter Kang, CEO of Ignited Games. "After an extremely successful beta period, we couldn't wait to officially launch our second game for players in North America."

For the official launch, Ignited Games added several features in the game that were not available during the beta test. Players are now able to participate in more player versus player modes (PvP), including Siege War and Mining War. Furthermore, a variety of new pets and weapon enchant stones are available for purchase at the item store.

To celebrate the official launch, Ignited Games is hosting several events, including:

Nobody is a Rookie in  Rosh Online – All players joining the official launch will receive the beginner's package which includes a box full of valuable items to get them started in the game. Players also will receive another box containing level 19 weapons and armor.
Blue Box and Red Box – Holiday presents came in early for  Rosh Online players. Conquering heroes will collect red or blue boxes containing rare items, including enchanted weapons and armor, from their vanquished foes.

In  Rosh Online: The Return of Karos, players fight their way through quests, guild clashes, large-scale PvP action and castle sieges to bring peace to the fantasy world of Asmara. In addition to the traditional experience-point-based leveling system,  Rosh Online features the Fletta system that can be used to increase stats, give buffs, buy resources and enchant items. Furthermore, open world PvP adds a morality system to the game, providing an even deeper level of customization for online gamers.
Next Article
Trion Worlds has now implemented a Valor Program for the upcoming Defiance 2050, a sci-fi shooter set in the 'Defiance' universe.
by Ragachak
TerraGenesis is proud to announce the launch of update 5.1, which offers brand-new content, celebrating the Moon Landing.
by Ragachak
Independent developer Bad Seed today announced that their multiplayer post-apocalyptic turn-based game Insidia will launch Open Beta on Steam.
by Ragachak