Conquer Online now available for iPad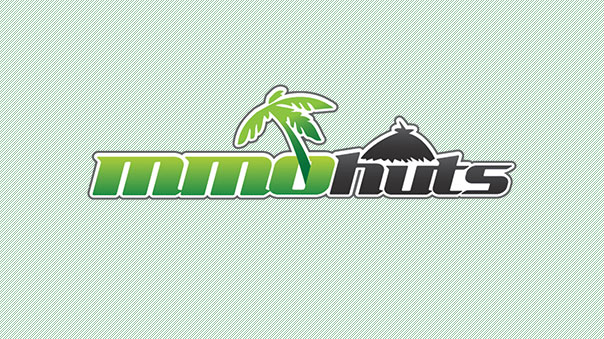 TQ Digital has made Conquer Online available for free on the iPad, starting today.
Conquer Online for the iPad will continue to offer many of the same gameplay features as the PC version of the game. The platform utilizes its "tap-and-swipe" features to control movement and combat, offering a newly designed way of interacting with the MMO.
TQ Digital also publishes Zero Online and Crazy Tao.
Conquer Online: iOS Launch Trailer
Source:
Popular PC MMO Conquer Online Taps and Slashes its Way onto the iPad Today

The First Completely Free-to-Play MMO on the iPad Available Now

HONG KONG – December 6, 2011
NetDragon Websoft Inc, a leading online game developer and operator in China, announces that one of their most well-known free-to-play PC and Mac MMORPG games running for over eight years now, is making its debut on iTunes today—completely free for iPad! Conquer Online will be the first ever completely free MMORPG arriving on the iPad: no charge to download and no monthly subscription fee! Conquer Online for the iPad delivers an MMO experience that's as deep, rich and satisfying as its PC and Mac counterparts. The game offers more features than any portable MMO to date. An all-new trailer has been release today to celebrate the launch of the game.

Set in ancient China, players will take on the role of a brave hero, with a massive amount of customization options, as the hero gallantly embarks on an adventure into this vibrant fantasy universe. Conquer Online features over 20 interactive in-game systems such as marriage (and divorce), your own customizable home, not to mention the countless ways to release your rage in the battlefield with competitions like the Guild Wars, Clan Wars, and arena fights! Master the six martial-arts classes to defeat monsters, complete quests and reach the top of your class.

With quick, simple controls and navigation, MMO fans will be able to transition with ease to the iPad MMO experience. The game utilizes a "tap-and-swipe" control scheme. You can jump freely wherever you want by tapping on the map and can perform skills by hacking and slashing at the enemies with your finger. The controls are designed to feel natural and intuitive in the iPad MMO space.

Conquer Online was the first MMO to introduce the free-to-play gaming model in the world back in 2003, and has since been converted into 10 different languages, amassing more than 10 million players from over 100 countries in its 8 years of life. The iPad version will also inherit a legion of features from the fully-fledged PC version of the game, so prepare to meet plenty of new friends, then create a new guild and set off to enjoy the heart of the adventure in Conquer Online!

Download Conquer Online for free now in the app store! http://itunes.apple.com/app/conquer-online/id459012102
Next Article
Digimon Masters Online is introducing new events for guilds and returning Digimon Masters.
by MissyS
An open letter from the CEO of Heroic Games: It is an interesting time for Ship of Heroes, and for the MMORPG industry at large.
by Guest