Robocraft Clan Party Update Live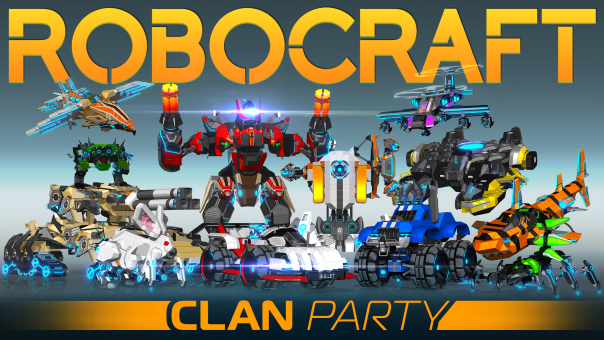 Freejam announces that the Robocraft Clan Party update is now live.
This free update improves the game's core social features and adds new Premium member benefits and game content.
Players can expect:
New Clan Functionality: Now you can search for, join, or create clans for up to 50 players. Clans feature customizable descriptions, avatars, and a dedicated private chat channel.
Free Party System: Five person parties can now be formed for free, rather than requiring one member to have Premium.
Improved Chat: Create, join, and view multiple chat channels at once.
New Sprinter Legs: These can jump higher and move faster than regular mech legs.
Improved Recycle Rates: Premium users get now 3 times more Robits than before, which can then be used at the in-game Forge.
Lifetime Premium: A lifetime premium subscription is available for $49.99 USD.
More details are in the patch notes.
Next Article
SG Interactive, a leading North American free-to-play MMO game publisher, announced the completion of the newest phase of Grand Chase: Rebirt...
by JamesBl0nde
Initium holds many of the aspects of the MUDs of old, but it is complemented with enough graphics to give it a certain charm.
by NWOrpheus
Trove has announced the arrival of the brood of Winter Dragons, headed by Galenor, Primarch of Permafrost.
by MissyS