World of Tanks Blitz Mobile Review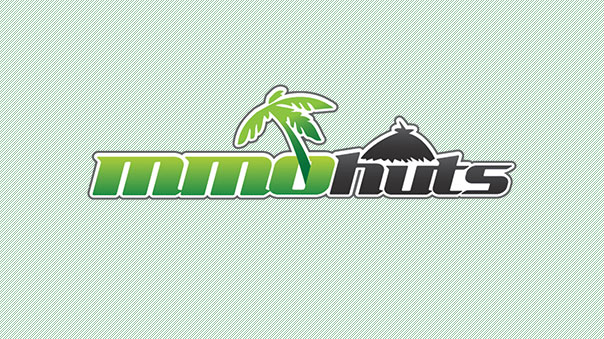 By Ojogo, Mobile Guru
Tanking on the Run
The tenth of July marked Wargaming's release of the iOS exclusive version of its action packed tank simulation game, World of Tanks Blitz. We've had the opportunity to play the game for a while now and here are our thoughts on the game.
Gameplay
From the start, Blitz plays a lot like its PC brother. The gameplay hasn't changed much from its PC version. Honestly any PC player will find the mechanics to be a mirror port as soon as they jump in. For the uninitiated, World of Tanks is a tank simulation game that puts you at odds with other tankmen. In Blitz, you have at least 90+ tanks from three nationalities to choose from, which are namely the USSR, Germany, and the US of A.
As a tankman, you have the option to load at least three types of ammunition that you can purchase through in-game or premium currency. You'll be fighting in eight various battle arenas that are setup through the game's online matchmaking system.
Tanks
The tanks that you'll be using in Blitz come from the three nation's rich tank history. Tanks in Blitz are categorized by a power rating that ranges from 1 to 10. Each tank you'll be using has at least three upgrade points that can enhance the tank's battle capabilities.
Tanks have four types of characteristics or stats that you'll be looking into as you unlock each tank in your playthroughs. The stats are as follows: protection, firepower, shot effectiveness and maneuverability. Another thing to take note of is that you have to go through a certain type of tank before you can upgrade to a higher level. Hence you'll really have to put the tanks through their paces before you can successfully move on to the big guns, with a progression system paced very similarly to its PC counterpart.
What Blitz, doesn't have however is the robust tank classification system its PC version has. So unlike the PC WoT, you won't be able to maneuver in a tank buster or artillery class. The name of the game is speedy mobile battles featuring head to head tank face-offs.
The game's PC tank physics engine is retained in Blitz. In terms of gameplay this means that your tank's mobility and attack capabilities can be compromised by hits at key tank locations. Watching your tank struggle to push itself up steep terrain or come to a grinding halt when your treads are damaged add a lot of realism to the experience, and the mobile version retains the feel perfectly.
Blitz also retains the ammunition system from its PC version where you have to restock the ammunition you use after each battle regardless of if you win or lose.
Crewmen
Blitz also retained the crewmen system; however it's not as thorough as its PC counterpart. You don't have a choice of what kind of crewmen you can hire, but instead you're just allowed to "upgrade" each tank crewmen to improve the tank's capabilities. It's a simple system honestly that adds a bit to the experience as an upgrade system, but you won't be thinking about it much during gameplay.
Battles
Matchmaking in Blitz is fast and easy. The active population is massive, and queues pop constantly. The mobile game is incredibly optimized, ensuring load times are rarely an issue either.
The game's arenas are smaller than the PC version so the battles are more action packed and on average shorter in length than its PC counterpart. Tank control is streamlined with touch controls, making movement, aiming, firing, and item swaps a series of taps and presses on your screen. That's not to say it's easy to master, as maneuvering and setting up damaging shots still takes plenty of practice, and can be a jarring experience for PC and Xbox players to adjust to after learning the standard control system.
During my play through, I discovered one can only join random battles where you will be facing a ragtag group of tanks that have the overall same level of tanks as your team. The game sets up game balance well enough that there's no considerable difference between two teams.
Critique
I must say that I am impressed with how World of Tanks Blitz plays. I thought this would be just another cheap port, but I was wrong. The game plays surprisingly smoothly on the ipad, enough so to rival the PC version's systems. The massive UI customization options make just about any size of screen playable with a few tweaks.
I think the biggest factor to that successful transport to the mobile version of the game is how the game's physics engine was brought into Blitz. The tank's heft and clunky controls are really felt as you play the game. Which again, just adds up more brownie points for Blitz?
I liked how Wargaming was able to remove some PC game elements without sacrificing the game's quality. The game feels complete and a person who isn't familiar with the PC version of the game would never realize that you're actually playing a mobile port.
If there's something I didn't like, it was how the game felt when I played it on the iphone. Perhaps I was just spoiled by the crisp and clear controls on the larger ipad screen, but visuals can get a bit cramped on the phone. Most mobile games are slow-paced enough that this isn't an issue, but with the kill or be killed setting of World of Tanks, that second of misclicking can be the end of you.
Conclusion: Great (4/5)

Overall, I really did enjoy my time playing World of Tanks Blitz. It's a really solid port that stands on its own. I would go so far as to say I prefer Blitz over the PC original due to the fast-paced yet casual nature. If you're tired of watered down dull mobile titles, Blitz can light up your mobile device and add more dust to your gaming PC in a hurry.
Next Article
Independent developer Keen Software House has announced that their space-based sandbox game, Space Engineers, which has become a viral hit on ...
by Mikedot
SMITE Enters Closed Beta on Xbox One - Closed beta testing phase now going strong on Xbox One
by Mikedot