RAPPELZ's Newest Expansion, Trials of Devildom Is Now Live (Europe, NA)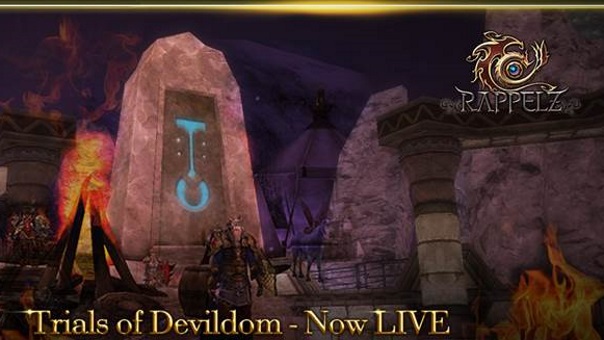 Webzen has officially launched the latest expansion for Rappelz, "Trials of Devildom" for the dark-fantasy MMO across European and North American servers today. Players can now finally take in the content in English, French, German and Italian in addition. Rappelz promises to raise the bar for challenge and put players to the test in a way they have yet to experience. Yushiva has arrived in the Devildom dungeon and awaits players that manage to survive the 30 rooms before her, in what can be considered the most trying, difficult dungeon to date. Being in a party or a guild is more important than ever when it comes to Epic 9.5, such as permanent experience increase for anyone in a party, and the new guild buff, activated via guild points.
The expansion also introduces a permanent 50% base experience boost to help players get to end-game content and start the race for the new level cap of 200. The previously announced community-driven project is now running and a full rebalance of each Master Class is ongoing with the invaluable support of the players. As with all Rappelz expansion, there will be six weeks of events, offering special drops, buffs, Lak and even more experience! The official patch notes are below.
Next Article
The VR showcase wasn't just about video games, but rather a bunch of experimental forms.
by Mikedot
Dauntless is a free-to-play action monster hunting game from Phoenix Labs. You play as one of the Slayers, a group of trained hunters.
by Ojogo
InnoGame's new browser game, Lagoonia, is prepared to celebrate Easter.
by MissyS