Atlantica Online Patch Details Revealed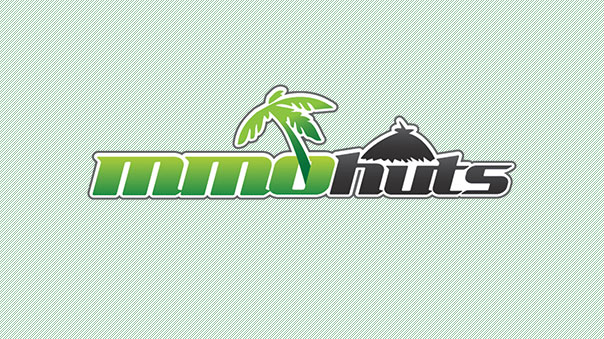 Ndoors has revealed what's to come in the next major patch for their turn-based MMORPG Atlantica Online. It's mostly a series of minor tweaks and improvements like fixing old quests and adding new ones. Players can experiment with more formations now that up to two Hwarangs, Minstrels, and Punishers can be used in a single formation.
Atlantica Online is one of the most feature rich free to play MMOPRGs available and its great to see Ndoors continue to update it. They're also behind two other MMORPGs including WonderKing and Luminary: Rise of the Goonzu.
Fans who want a full description of the upcoming changes should read the full release below.
Full Release:
Dear Atlantians,

This month we are happy to present our next major patch. This patch brings in new updates to Atlantica and we're sure you'll love the changes with the mercenary utilization, new quests, and new features we have in store for you!

One of the biggest changes players will see will be the ability to utilize 2 Hwarangs, Minstrels, and Punishers in their formation. This new addition will increase the power and diversity of player formations to create new tactics when fighting. We look forward to see how these new changes will influence players' formations, and to see how this change will be integrated into Atlantica.

On the competitive side of Atlantica, we made some small adjustments to accommodate our players. Players who participate in our competitions with a full inventory will now be able to receive items in the player's mailbox. Also, players will also receive more guild points, but only in regards to certain divisions.

We have also gone back and revisited some of our old quests, as well as providing a new one. A new quest has been implemented in North America called the Sobbing Girl Ginger quest. For this quest, players will help the little girl find her father in an abandoned village. We have also gone back to make some adjustments to some of our current quests, which players can find out more about when our patch notes go live.

We have also made some changes with the items in our game. We've added in the 'Rate' button in the Jackpot Challenge so players can check current market rates on items accumulated in the Jackpot Challenge. Players will also be able to exchange +7 gear and +10 gear at level 70 and above with NPC [Wild Cat]. We also reduced the crafting unit of creating freezing equipment. These changes as well as others will be available in our patch notes.

We've also made changes to guilds. We have increased the amount of guild points and experience earned when completing guild quests. We've also increased the guild experience reward for killing monsters, winning competitions, and as mentioned previously, guild quests.

Finally, we have added in several tweaks here and there to improve the game. We have improved camera view and rotation to give you better viewing angles. The Southeast Asia India area has been expanded as well, and a new town is included as well, called Jakarta. We have also made improvements on our interface to make playing the game easier for users. We hope this new patch provides a great improvement and benefit for our players in the world of Atlantica, and hope they will enjoy all the new features to come.
Next Article
Late adopters can finally buy their copy of the game.
by MissyS