Kingdom Heroes Closed Beta Begins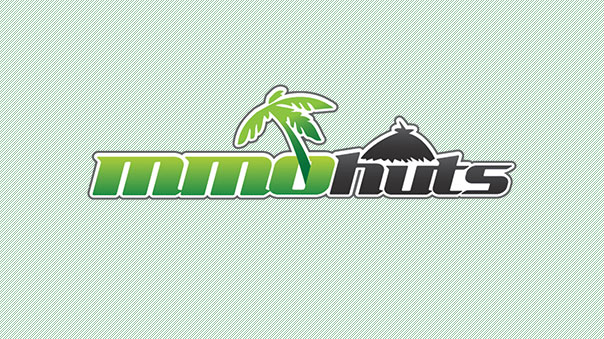 The closed beta for Kingdom Heroes from Aeria Games begins today, May 19. Users can receive a closed beta key for Kingdom Heroes here and redeem it on the official Kingdom Heroes website. For those that haven't heard of Kingdom Heroes, it's a 3D fantasy MMORPG with a strong emphasis on player versus player combat. There is a full list of features in the press release below.
Kingdom Heroes Screenshot
From the Original Release:
SANTA CLARA, Calif. – May 19, 2010 – Ancient Chinese General Sun Tzu once said, "Whoever is first in the field and awaits the coming of the enemy, will be fresh for the fight; whoever is second in the field and has to hasten to battle will arrive exhausted." Players won't have to worry about being the late to the battlefield in Aeria Games' massively multiplayer online game (MMO) Kingdom Heroes – Aeria has announced that in response to the number of requests for closed beta testers, it will invite a larger second wave into the game.

"Since there was so much demand to get into the closed beta initially, we've decided to make a second round of invites, much larger than the original," said Keith Kawahata, producer at Aeria Games & Entertainment. "For an MMO, Kingdom Heroes boasts a unique blend of strategy and a player versus player (PvP) world based in Ancient China; we're pleased that so many players took notice that we had to expand our closed beta plans."

Kingdom Heroes, the newest MMO from Aeria Games, reaches new heights in free-to-play games.  Here are some of the features players can look forward to in the game:

•     Epic Kingdom-wide Combat: players can engage in massive battles over land and sea

•     Ship-Based PvP: form player crews on the high seas to take down enemy ships

•     Siege Engines: raze cities to the ground using the awesome power of ballistae, catapults, trebuchets and more

•     Revolutionary Guild PvP: cooperate as a guild to take down and control fortresses, cities and trade hubs

•     Resource Management: control a city for long enough, and players can become administrators, collecting taxes on every transaction in that city

•     Customizable Armies: customize non-player character (NPC) armies with the discarded armor of enemies to give them additional strength in battle

Kingdom Heroes is now taking additional signups for CBT. Closed beta spots are limited and will be given away on a first-come first-served basis. Aeria Games members can sign up on the Kingdom Heroes website at http://kingdomheroes.aeriagames.com , and first-time players can register as members for free.

About Aeria Games & Entertainment

Aeria Games is one of the fastest growing publishers of free-to-play online games, providing an unrivaled MMO gaming experience to a growing community of more than 13 million members. With a broad selection of games, including Fantasy MMORPGs, FPS games, Casual MMOs, and Facebook and browser games, Aeria Games is committed to becoming the world's premier online gaming destination, with high-quality, innovative content and outstanding customer service.

Based in Silicon Valley, California, Aeria Games & Entertainment, Inc. was founded in 2006 and has offices in the United States, Tokyo, and Germany. More information about Aeria Games can be found at www.aeriagames.com.
Next Article
Today, Perfect World Entertainment Inc. announced plans to publish Gigantic – the free-to-play, action MOBA developed by Motiga Games.
by MissyS
The Repopulation has launched its 15.7.1 update today.
by MissyS