Portal Knights MMO Announced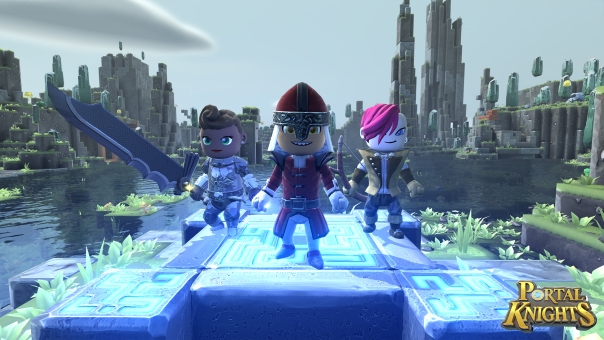 Portal Knights is an original IP by 505 Games, and they are proud to announce it is moving into the MMO genre. Portal Knights MMO is being developed in partnership with Duoyi Network, who will publish it in China, with 505 Games publishing it elsewhere. This follows another announcement that the Chinese localized version of Portal Knights, distributed by Duoyi, has sold over a million copies in Greater China. The upcoming MMO will share features with the premium Portal Knights game, with sandbox, construction, and role-playing elements, while also introducing MMO mechanics. Portal Knights MMO will feature a freemium monetization system.
"This is an exciting milestone for the worldwide growth of the Portal Knights IP," said Raffaele Galante, CEO of Digital Bros and 505 Games. "Our relationship with Duoyi Network has been crucial to the game's expansion into China, and now the partnership is providing an opportunity for further growth and depth of the IP by bringing a well-rounded and enjoyable MMO experience to the Portal Knights community."
A demo of the game will be shown to players for the first time at China Joy in Shanghai from Aug. 2 though Aug. 5, 2019.
Next Article
WEBZEN is set to release the first content expansion, titled "Myth I: Wrath of the Berserkers", in the last week of May.
by MissyS
Closed beta finally begins for the bad-ass women of Scarlet Blade.
by MissyS
Bigpoint has made a major layoff that includes the shut down of its US operations in San Francisco.
by MissyS