Hand of the Gods: Steam Launch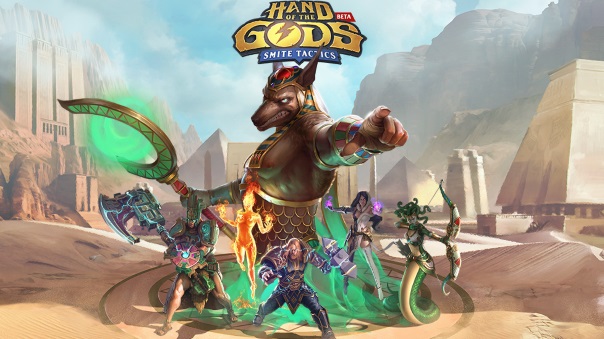 Great news for fans of HiRez/Hand of the Gods: SMITE Tactics, who don't want to use their loader/prefer Steam! Hand of the Gods has expanded into Steam's Early Access program! Players will be able download and play Hand of the Gods for free through the Steam distribution system as of right now. The release comes shortly after the patch containing additional features that improve on the in and out of game experience for Hand of the Gods. From refined combat logs, and additions of Clans and the Deck Tracker, these will also be available to Steam players.
"In conjunction with our community, we've implemented several requested features, and expanded upon the core experience that players enjoy every time they log in," said Scott Lussier, Lead Designer on Hand of the Gods. "Bringing Hand of the Gods to Steam is a major step for us, and we're excited for new players to discover their personal playstyle."
The Steam arrival also features the new Starter Pack which contains the 7 core packs and a skin for Ra, the Egyptian deck leader. Additional card packs can be earned via gameplay and each pantheon has its own unique style/game play to make it unique, allowing for players to find the styles of decks that appeal to them most. New cards and balance are constantly coming, and the 7th pantheon is well on the way. Led by Ganesha, the Hindu pantheon promises to bring new creatures, spells, and tactics, making it the absolute best time for players to come and try it. Players can check it out in the link below, and follow them on Twitter for the latest updates.
It has been a while since we have had a proper MMOFPS on the market.
by Proxzor
In a company blog post, Motiga - developers of Gigantic - announced that there have been layoffs recently.
by MissyS
Sho Online adds new enhanced slaughterhouse with features 6 waves of enemies. Neofun first introduced this feature in 2008 and is only now upd...
by Guest